You are here
Things to know about Black Sheep Festival (part 1)
1. Still thinking about going to the BSF?
Let's see - 1 beach, 4 clubs, 20 DJs and thousands of wonderfull people all around the globe.
That is what the BSF is!
2. This summer BSF will be hosted by four of the top 100 clubs in the world! Enter them all! https://goo.gl/s64WJT
3. Super stars Nervo, Juicy M and Tigerlily were added to Black Sheep Festival lineup.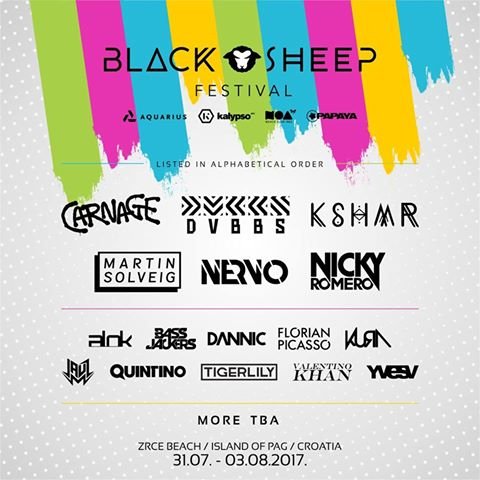 Stay turned! More info soon on djanemag.com!