You are here
READ NOW! A talk with India's #1 DJANE Rink
We had spoken to India's #1 Djane: DJ Rink a.k.a. Snehal Shah. Despite the busy schedule, she was able to devote us some time and answer a couple of questions.
This lady architect of contemporary music has set every dance stage on fire. She hasn't even spared the cast and crew of IPL Extra Innings who couldn't help it but dance to the music she played.
Rink has performed with some big names on the tour. Some of these are, Sunny Leone, Rannvijay Singh, Karan Grover, Ileana D'cruz, Amrita Rao, Nikhil Chinapa, Meet Bros, Nucleya. But that's not it, she's also played alongside Kanika Kapoor and set the stage for SHIZNAY 2016 ablaze.
Her accomplishments are so many that almost every major newspaper has covered her work and always keep asking for more. Well this desi diva also holds some great educational qualifications. She has her Masters in Commerce from Mithibai College, Mumbai and holds a diploma in Business Management from Wellingkar Institute.
That's not it, she's completed a course in sound engineering and has been certified by the Institute of Government Poly Technic ( Bandra ) Mumbai. What more? She learnt DJing from the first and very senior Grandmaster Jo Azaredo. No wonder she can adapt to and produce music according to the need of the hour. Her skill in this field is indeed great.
Another feat that DJ Rink has achieved is having released 10 editions of her brainchild "Bollygram". This album presents the hottest tracks in the industry with a 'DJ Rink' twist. 
As DJANES around the world gear up for the voting, we spoke to India's #1 DJANE Rink to understand what's hapening with her and how she's preparing to grab the spot again both in India's voting and world one!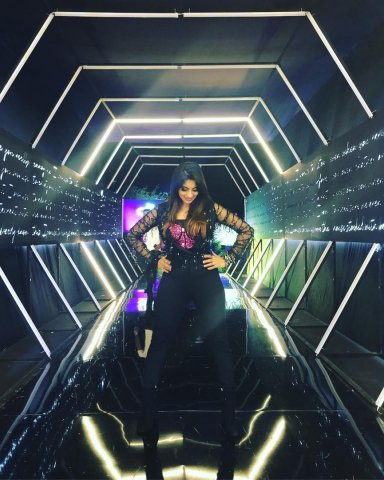 DJANEMAG: What are your expectations from the voting this year?
RINK: Well, people have loved me so far! I wish that their love and support is aways with me. As they have supported me in the last two years, I would expect the same love and support from my fans this year as in the last two years.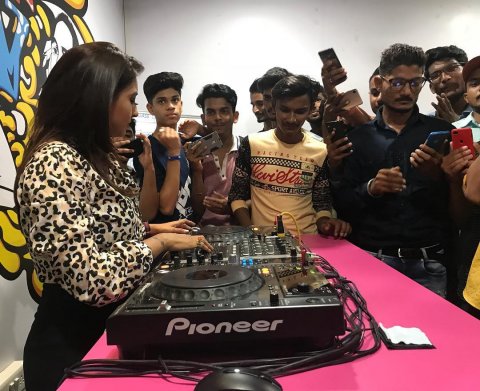 DJANEMAG: What is the one thing that makes you a good contender for the top spots?
RINK: I've always worked hard to give people the very best of me with my music. My passion and goal is to give my energy and the very best music to them. Of course, there are countless festivals in India and these become unforgettable celebrations due to artists. People celebrate happiness and emotions between their families at these times. I want to be a part of their happiness and celebration always. I look forward to the happiness I know they will experience through my music and I keep producing music for them to enjoy. That's my motto. Now I have a lot of original, fresh tracks coming up. My tracks are coming out on leading music labels like Sony music and Saregama India. Also, I have and currently am producing international remix tracks with India's top music channel 9xM. I am also planning to collaborate with a lot of top international artists. With music and is changing trends, I feel the sky is the limit. I'll always keep making good music and promise my fans to always come up with something fresh, original, and new.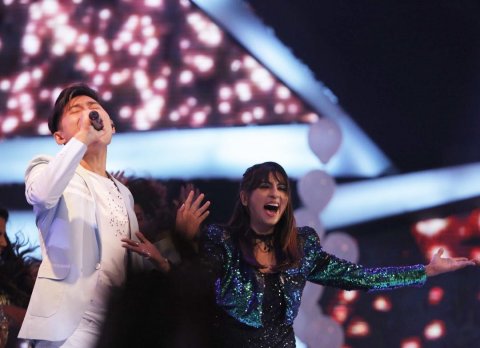 DJANEMAG: Any message for your fans?
RINK:  Keep partying. Keep celebrating. Let's celebrate because we are bonded by music. Feel it, enjoy it. Let it inspire you! Celebrate life. Learn something new as you listen to it every day. I want you all to experience and celebrate life through music because we are bonded with music.
Don't forget show your love and support and VOTE for amazing DJ Rink at top100djanes.com!