You are here
READ NOW! EXCLUSIVE INTERVIEW WITH JES: "be true to yourself and your art"
There are few dance music vocalists as prolific as JES. With three Grammy nominations, two Billboard number one singles and countless chart hits, JES's mesmerizing voice has redefined the landscape of electronic dance music through classics like "As the Rush Comes," "Imagination" and "Hold On." This award-winning singer, songwriter, DJ, producer, radio personality, label head and founder of "The Rock Star Diet" has created an unparalleled career path, helping to lead dance music out of underground and into the mainstream phenomena we know today. Her songs have touched the hearts of music fans and critics the world over creating an enduring legacy. 
For JES, music has always been the answer; the NYC native knew that music was her calling and life's work at a very early age. She spent her teenage years taking advantage of NYC's prominence as a music hub by working with some of city's most high-profile musicians and producers. However, it wasn't until JES left NYC's bright lights and pop circuit for Los Angeles's underground music scene that she would truly realize her potential.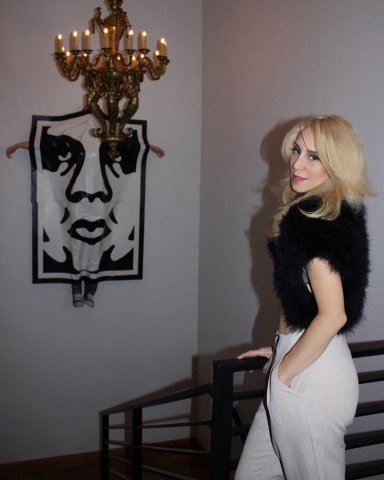 DJANEMAG was lucky to have a talk with diamond voice women JES and found out A LOT of interesting and exiting for you! Read our exclusive interview below!
DJANEMAG: Singing is your cup of tea since childhood, isn't it? 
JES: The desire to sing has run through my veins ever since I can remember. I come from a home where music was always playing and we always had musical instruments around to play, so I gravitated to playing them and writing songs at an early age. At first it was hard to find the confidence but I knew if I wanted to have a career as a singer and musician I would need to get myself out there so I pushed myself to find the courage to do it. I immersed myself an any musical project I could and always gave 100 percent. My DJ'ing career came a little later after I had established myself as a singer in the world of electronic music. It was very much a natural progression after producing and collaborating with other dance artists and DJ's. 
DJANEMAG: Was it difficult to start a career?  
JES: I think when you look back at how you got started you realize how difficult it was! I never really thought about it too much at the time because I was so excited to get involved with music and find my way through the maze that the industry is. I was always very passionate about music and that really led me through. I was also very determined and of course a little naive, but I always had faith in myself and went at it everyday trying to figure out how to get a break. For me it really came when I moved from New York to LA. I started worked in recording studios and collaborated with as many producers and artists as I could to build my profile and reputation in a new city and that energy really led to things starting to take off. 
DJANEMAG: Did you get enough support from parents and friends?  
JES: At first because I was very young I think my family felt a bit like I had to get it out of my system! As I carried on and became more serious and they saw how dedicated I was they definitely supported me. They always wanted me to be happy and the music business can be very tough but they have always been very supportive and in this business you definitely need your own cheerleaders! 
DJANEMAG: Did you strongly believe in future success and how not to give up starting something new!?? 
JES: You have to believe in yourself to keep pushing forward in this business. I never had a plan B so I really had to make this work for myself on some level. Music is really a way of life as much as it is a career and this is what I love to do the most so I don't really think about starting anything else. Everyday I wake up thinking "what can I create today!". I think a lot of girls dream about doing something different when they're younger. It can be hard to believe in that level of success for yourself and they end up leaving their dreams to do something they think is more attainable and often end up hating it. It is a hard thing to do. You really have to keep pushing and want to do it and there can be a lot of sacrifice and commitment involved along the way. It's important to have a plan. You have to focus on it and not get discouraged or distracted. Society puts a lot of pressure on women to walk a certain path and I know that it can start to confuse your dream and I'm sure this has happened to many women who wanted to be artists or singers. You have to make a pathway for your dreams. 
DJANEMAG: How was the collaboration with Tiesto? We guess it was very important step in you career, wasn't it? Will you work with him in the future?
JES: I would never say never! It was awesome working with him so when the right song comes along I would love to do it again. Meeting and working with him was a really big step in my career. It gave me the extra confidence at the time to be able to finish my own albums as well as a whole lot of touring experience on the "Elements Of Life" World Tour. I learned a lot very quickly from him, even down to how to conduct your art and business and how to fit a life into that! I'm always interested to see what he is working on and we still talk from time to time when I have songs and ideas I want him to hear. 
DJANEMAG: You have quite a lot of singles! Maybe you have favs or the single you proud of the most! if so, why? 
JES: It is definitely a singles market now but I am working on a few different album projects at the moment as well. Some of my favorite singles are "High Glow" which I originally released under the Taxigirl moniker with Tiesto. "As The Rush Comes" is one of those songs that just seems to live on and I also always love "Every Other Way" which I did with BT. The original version is a mid tempo feel and I always smile when I hear it! Recently "Fall Into You" with Cosmic Gate seems to have found some deep support from the fans so I love to play that one at my shows. I have a new song out with Joonas Hahmo and JS16 called "The One" which features some interesting vocal sounds and it's been the first time I've ever tried that sound out so that's also a kind of fun favorite for me!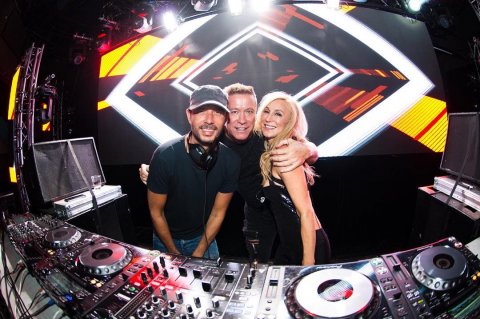 DJANEMAG: Tell us about your latest release with Cosmic Gate! What you think people can do and feel listening to this track? 
JES: My new single with Cosmic Gate "If Not Now" really broke the mold again! We've done a string of really deep reaching power tracks together over the last few years which started off with "Flying Blind" and also includes "Here We Go Again" and "Fall Into You". I think the songs have all got a similar confidence to them with instantly recognizable melodies and distinctive sounds which has created a signature sound for us. I think the songs are definitely inspiring and uplifting for anyone listening :-) 
DJANEMAG: Name the 3 most important things in your life!  
JES: My family, my friends and my music. Oh, and cute little dogs. 
DJANEMAG: How do you imagine your life in 10 years?  
JES: I don't! I take everyday as it comes and try to build upon my successes with honesty, commitment and hard work! 
DJANEMAG: How did you transition from singing to also DJ'ing in your live shows? 
JES: It was a natural progression for me. I had been around the music and the scene for a while and I have always produced music and engineered for myself when working on music since I started writing songs. When I started out performing I would often have a DJ spinning backing tracks for me to sing to but as my career developed I wanted to make my performances more interactive so I started to spin the songs for myself! DJ'ing  is so much fun and as a musician it's very liberating so I love to be able to mix up my  performances as I go and swap out different versions and remixes of my songs from show to show. Later on I started my radio show (www.unleashthebeat.com) as a monthly event but demand quickly grew and now it's a regular weekly one hour mix show syndicated around the world. 
DJANEMAG: You started your record label Intonenation in 2015, why did you feel it was important to launch a label? 
JES: I have always wanted to have a label that was like a family where new artists and music would be nurtured and where I could release music that I think my fans will love on my own terms. So, in 2015 I took the plunge and launched Intonenation Records and we actually received a Grammy nomination for best remixed recording for my first single release "Hold On". It has definitely been challenging and it's a lot of responsibility but it's great to be able to work with new artists and DJ's on getting their music out to the fans.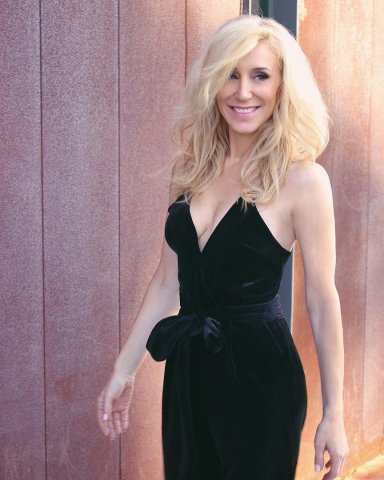 DJANEMAG: Any final words for our readers. 
JES: Trust your intuition, follow the signs, and be true to yourself and your art.
Be sure you follow JES across all social media not yo miss updates!
Instagram: @officialjes
Facebook: @JESofficial
Twitter: @Official_JES 
Soundcloud: https://soundcloud.com/jes
Youtube: https://www.youtube.com/user/OfficialJESTV
Enjoy JES latest music and video on djanemag.com!