You are here
READ NOW! EXCLUSIVE INTERVIEW WITH ITALIAN DJ FRANCISKA
This week we decided to start with an interview with Franciska aka Francesca Brambilla.
She is an Italian DJ, TV host and model. 
What can we say about Francesca after a talk? 
- she is smart
- she is extremely beautiful
- she has a cool sence of humour
- she is in love with music since early years
- she will release her new track soon
Want to know more about her? Read our exclusive interview below!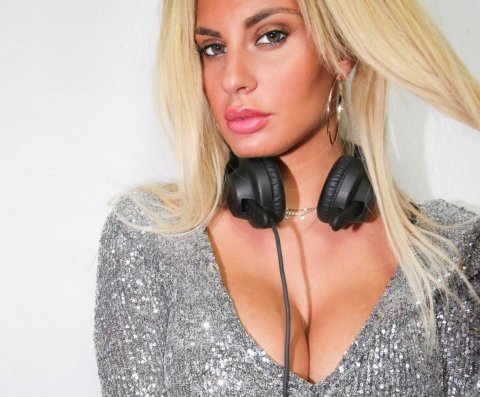 DJANEMAG: Why did you decide to become a DJ?
DJ FRANCISKA: I have started to love music when I had become a dancer in famous clubs in Italy. I have started to love music in a very young age.
DJANEMAG: Do you remember your first gig (first DJ experience in club), describe your feelings, the atmosphere...! What did you play? How did the audience react?
DJ FRANCISKA: My first time was at Setai club, where I had learned to be a DJ. It was my first experience and it was really amazing to see people dance. Setai is a very good club where play a lot of international DJs.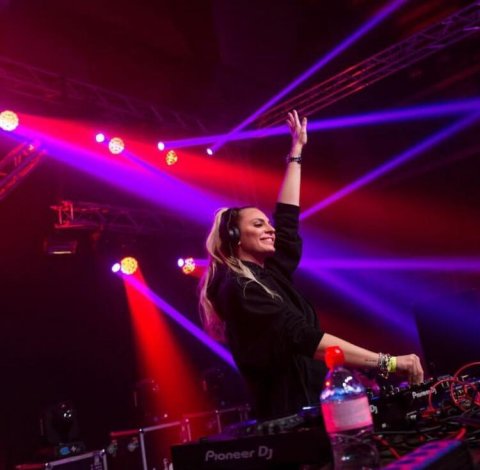 DJANEMAG: What is the coolest thing of being a female dj and what is the worst one?
DJ FRANCISKA: The coolest thing is to meet many people and cultures and the worst thing is to be stressed by my manager Francesco ahahahah.
DJANEMAG: Have you ever faced biased attitude because of gender?
DJ FRANCISKA: To be honest no.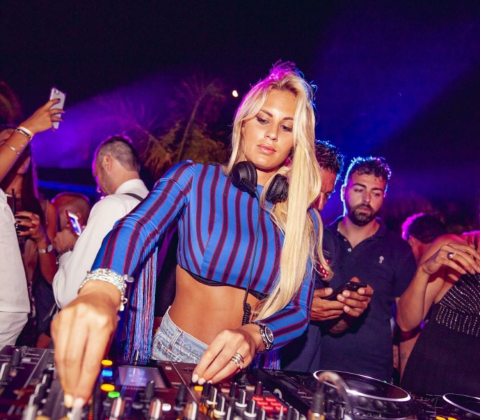 DJANEMAG: Share your recipe how to look fresh and beautiful despite of busy schedule and sleepless nights).
DJ FRANCISKA: I am very busy also because I work on an Italian TV and I work as a model but I really take some of my time to look fresh and feel good. Of course it depends from flight schedule.
DJANEMAG: You are touring best clubs in Italy, what is your favourite one? Why? Is there any club (in the world) you dream to perform at?
DJ FRANCISKA: I am touring in Italy and i will perform at Isola Beach in South Italy as resident and I will play at Destination X in Slovenjia. My dream is to play in Las Vegas and Pacha Ibiza.
DJANEMAG: These days, as a DJ, you also need to make tracks to stay in the spotlight and show your own style. What do you think about that? Do you like to produce tracks, or is DJing the favourite part?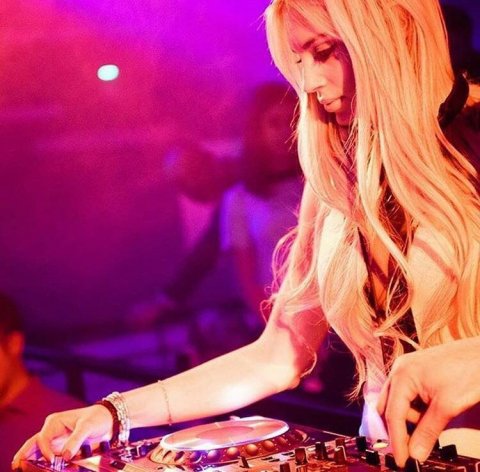 DJ FRANCISKA: Djing is my favourite part! But now I am working on my new track, so stay tuned!!!
DJANEMAG: We know that you are working for a track with international featuring. Can you tell us more about the collab?
DJ FRANCISKA: Now I am in a studio and I am working to my new project. Soon you will listen to my first track and I hope it become a bomb for dancefloors around the world.
DJANEMAG: Name 5 unknown facts about DJ Franciska!

DJ FRANCISKA: 1. I like my dog Camillo.
2. I love super cars and Lamborghini is my favourite.
3. I like moto and moto races.
4. I hope to meet my prince soon, because I love to have children.
5. I like to be alone with music and I am very sensible and sometimes I need to be alone to recover all the energies.
DJANEMAG: What are your most ambitious plans for future?
DJ FRANCISKA: To play in the best clubs around the world. We are working hard with my agency to have a soon a full agenda not only in Italy.
DJANEMAG: Any final words for our readers. 
DJ FRANCISKA: Follow me on my Instagram @djfranciska and @francescabrambilla and don't forget to support me at TOP100DJANES 2019!