You are here
READ NOW! EXCLUSIVE INTERVIEW WITH HARDSTYLE DJ MISS PUSS
We were waiting for toooo long! But today our exclusive interview with hardstyle DJ Miss Puss is OUT! 
Miss Puss is no stranger in the DJ Booth. Under a different name she already played at a variety of events in Holland and Belgium. But in 2014 it was time for a big change! A new project was
born with a fresh style and brand new image! Besides cats she really loves music and always likes to party. Years ago she started working in clubs but she ended up behind the decks. Sanne is a real party lover but also an animal on stage! Everyone who ever saw a Miss Puss performance will agree!
She got picked up by some local promoters but after her first release things were really set in motion. Only 6 months after the reboot of her dj career she already played at big events like Nature One in Germany and The Qontinent in Belgium!
Want to know about this bright personality more? Read the interview below! All exclusive with djanemag.com!
DJANEMAG: Do you remember your first gig (first dj experience in club), describe your feelings, the atmosphere...! What did you play? How did the audience react? 
MISS PUSS:  I still remember my first gig all too well. It was at a club in downtown Breda. A big city in the south of The Netherlands. The thought of playing outside of my bedroom for the very first time gave me the shivers. This was already a long time ago. Back then I even played with vinyl you know, it must have been around 2007! 
When I entered the DJ Booth my heart was going 160 bpm and my hands were so shaking I couldn't even get my headphone plug into the mixer! After a few records everything was ok! The people on the dancefloor were enjoying themselves and I loved every second of it! What I remember most was the feedback I received online the day after! People were really suprised to see a female DJ mix like that. From that moment on I wanted more…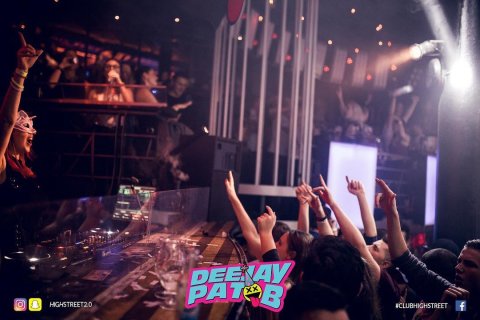 DJANEMAG: What is your favorite music style? How do you describe your own style? 
MISS PUSS: I just love the hard belgian sound. It's called jump or jumpstyle! I just like to call it female friendly hardstyle! Catchy tunes with deep hard kicks! 
 
DJANEMAG: What is the coolest thing of being a female dj and what is the worst one? 
MISS PUSS: People always look suprised to see a girl behind the decks. Especially when they hear my hard beats! It's always fun to see the looks on their faces. There aren't that many downparts to be honest but female dj's are often being judged for their looks instead of their skills. 
 
DJANEMAG: What was the greatest event in you DJ life? 
MISS PUSS: The best gigs I had in Germany & Spain. For example Nature One where I played at the Dirty Workz area. People were going absolutely crazy and after my set I was handing out autographs and taking pictures like a real famous person. Insane! In Belgium my absolute favourite is The Qontinent from Bass Events & Q-Dance! I played there in 2014 but I'm very happy to tell you I'm back on the line up this year!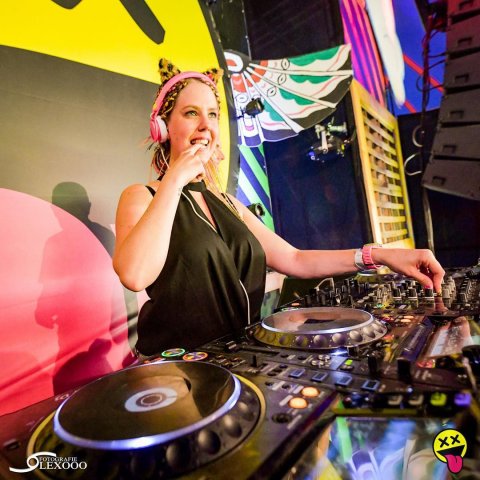 DJANEMAG: About producing, Where do you get your inspiration from? 
MISS PUSS: During the day I listen a lot to the radio. When I hear a nice tune it sparks my imagination. "How would this sound like with a hard bass?" I love to mash up, remix and bootleg tracks. You can use them in your own sets as exclusives! 
 
DJANEMAG: What's one track that consistently goes off every time? 
MISS PUSS: Sorry for the shameless self promotion but I just love my own track "Catnip" together with Pat B. It's a crossover record going from oldschool jumpstyle to bangin' hardstyle! And to be honest: I always play the "Frozen" remix by Da Tweekaz. It's such a sing-a-long! "Let it gooooooooooo!!" 
 
DJANEMAG: Share the most ambitious plans for future! 
MISS PUSS: One day I hope I can play Pussy Lounge. It's the biggest freestyle party in Holland and a cat like me would fit in perfectly! 

need to ask you some personal questions) 
DJANEMAG: Surfing in the net, we came to conclusion that you are a great cat lover! You have a pet, tell the world about him/her! 
MISS PUSS: True, I just love cats! Hence the name: Miss Puss lol! Our cat Kyra is a Maine Coone…. Altough she's a cutie but she can be quite stubborn too. (Just like her boss, by the way!) She's very photogenic so I often upload a picture from her on my socials. 
 
DJANEMAG: What are you most proud of? 
MISS PUSS: I started 10 years ago and I'm still here! You have to realise the Belgian scene isn't that big so even though I don't have gigs every weekend I played a big number of festivals, clubs and parties! And still do! 
 
DJANEMAG: What did you husband say when you dyed your hair pink?) 
MISS PUSS: He wasn't really surprised to be honest, because he knows he married a crazy women lol! He always tells everybody he gets a new wife every month due to my changing look. Last month it was pink, today I have dreads! Who knows what I will look like next month! 
Dear friends, check out Miss Puss music, visiting her soundcloud channel and be sure you follow her across all social media not to miss updates and new music!
Show your support and love and VOTE for bright DJ MISS PUSS at top100djanes.com!