You are here
READ NOW! EXCLUSIVE INTERVIEW WITH DJ, PRODUCER AND LABELS BOSS FERNANDA MARTINS
We had a talk with a DJ, producer and labels boss Fernanda Martins. Here you can find a lot of useful information in case you want to know Where are the best parties this summer or you are a techno DJ and choosing a label to release your music; find out the process of a creating tracks in a collab and many more!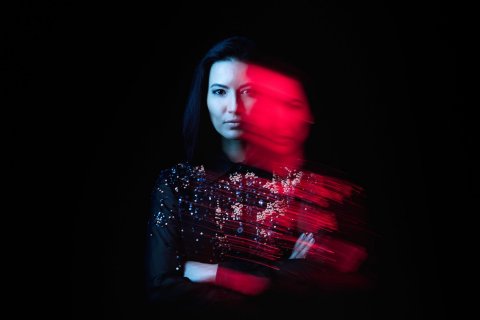 DJANEMAG: Hello,how is your summer? 
FERNANDA MARTINS: Hello, everything cool! Thanks! This week I finally start enjoying the summer properly. This Monday I was able to go for the first time to the beach to expend some time with friends. I must say it was first time on the beach here in the European summer. But fortunately, I already had my vacation time in Thailand in April this year.
DJANEMAG: What is the coolest place to work and relax this summer? Where are the best parties on Earth to your mind?
FERNANDA MARTINS: I guess here in Spain. You know, here you can enjoy some of the coolest parties and enjoy summer as it must to be :)
DJANEMAG: Event of the summer personally for you is...Why?
FERNANDA MARTINS: It's always difficult to choose only one but I will say Sound Waves Festival in the north of Portugal. Why? Because it is the one I'm going to enoy this weekend and because I personally like very much the line up proposed by the festival this year.
DJANEMAG: You are a boss of your own label Devotion Records.Tell us about this aspect of your job Do you have some special criteria to tracks, releasing on your label?
FERNANDA MARTINS: Actually I'm managing 3 labels now:
Hardwork Records: dedicated more to a more old school and raw Hard techno.
AudioCode Records: that is our label dedicated to the most strong, fast and powerful variety of Techno.
And Devotion Records where we release different styles of Techno. Right now it is the label we are pushing more. And we are having a really good feedback with it.
The basic criterion when selecting tracks to Devotion is if the tracks fit into my own Techno taste, or into the taste of my partner Lucas Freire. It is a matter of feeling. When the song touches us some how, it can be released on the label.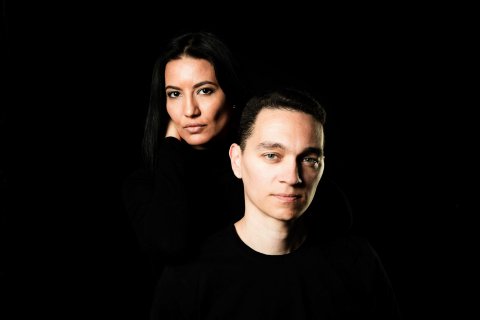 Of course, we are always very concerned about the audio quality, and some time we even expend hours talking with some producers to fix some technical parameters of the tracks to get in a point we guess they are ready to be released. But even so, the most important, for me personally, is if the track can transmits something.
DJANEMAG: What about your latest collab? People are always interested int he process of preparing a track in a collab! How does it happen Do DJs quarrel while working on a new track?) Isn't it easier to do everything on your own?
FERNANDA MARTINS: Well my last collab was a remix with Lucas, my partner at Devotion Records. We're since a long time discussing about to make one remix together and we decided to do it for the second delivery of the vinyl series of Devotion. It is going to be released in the beginning of November.
About the process, well, it depends. With Lucas, for exemple, we have sometimes we have some points during the process that we are not 100% in agreement. But nothing serious ... and it's very easy to work with him because we understand our tastes very well and we know what each one wants to express in each track.
DJANEMAG: You guys are also working for some showcases of Devotion Records. Tell us a bit more about it.
FERNANDA MARTINS: Yes. Actually next week, on August 2nd, we are going to be making the second showcase of the year in Barcelona City. It is going to take place at one of the clubs with the best sound system in town called The Garage of the Bass Valley. In the line up, the label owners, Lucas Freire and I, and some very talented guys: Eric Fetcher from France, Augusto Taito from Argentina and Dario Duegra from Barcelona. We also have more 2 showcases confirmed in Croatia in October. And we have some more to be announced.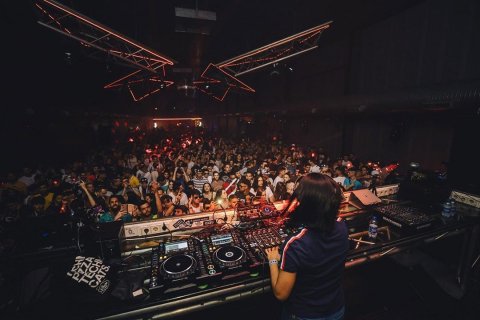 Check out more information about the event below:
DJANEMAG: And now tell us more about your upcoming gigs! Where can we catch Fernanda Martins?  Are you fully booked or still have some free dates for booking?
FERNANDA MARTINS: Yes, I still have some free dates this year. But in the next months people can catch me in many cities in countries such Spain, Portugal, Germany, Luxembourg, Croatia or Bosnia. And in September I will make a quick trip for 4 gigs in Colombia in Bogota, Medellin, Bucaramanga and Ibagué.
DJANEMAG: And a couple of our constant questions:
Pioneer or Xone?
FERNANDA MARTINS: Pioneer. I'm used with if and I think it works better with the way I mix.
Beatport orTraxsource?
FERNANDA MARTINS: Beatport. For the same reason … I'm just used with it. But I also use bandcamp a lot nowadays.
SoundCloud or Mixcloud?
FERNANDA MARTINS:  I use both, but I still use much more SoundCloud.
Find a link on freshest music below and Follow DJ Fernanda Martins across all social networks not to miss updates and new music!

https://www.residentadvisor.net/dj/fernandamartins
https://www.facebook.com/djfernandamartins
https://www.instagram.com/djfernandamartins/
https://soundcloud.com/djfernandamartins
https://www.youtube.com/djfernandamartins
https://twitter.com/DjFerMartins
http://www.djfernandamartins.com/
Show your love and support and vote now for Fernanda Martins at top100djanes.com!