You are here
READ NOW! EXCLUSIVE INTERVIEW WITH DJ LORA
The daughter of a jazz musician and a James Brown and opera fanatic, born in Durban, South Africa where rock and metal ruled the airwaves, Laura (DJ Lora) was born to become a musician too. 
It all started some 20 years ago when Lora, then working in a bar, decided it was time to stop dreaming about becoming a DJ and actually become one. 
Having finally quit her job to a full-time DJ, Laura's next challenge to conquer was making her own music.
Now she a producer with tracks gaining over 1 million views on Youtube and same time a mom of two children! What to know more about this incredible woman? Read our exclusive interview below.  
DJANEMAG: Who is DJ Lora? What were your early passions and influences? Tell us some interesting facts which we couldn't read in your biography.
DJ LORA: I was born to be influenced by Ibiza before i even knew it. My mum and Dad met in Ibiza,my Dad ran Amnesia in the 60's so music has alway been apart of me. My Early passions, started with my father. He was one of the best musicians I have ever known, he played most instruments, not perfectly but i remember making music with him as young at 6 years old. I still have the bongos he had for almost 50 years, and they still sound amazing.
DJANEMAG: What were some of the main challenges and goals when starting out as a DJ and how have they changed over time?
DJ LORA: When I started out as a DJ everything was on vinyl, which was a challenge in itself, but on of the best challenges. Actually going to record shops, staying for hours hoping the guy behind the counter would give you the best tunes of the week.  You had to make friends first before you'd get the best pick of the tunes out that week!! Nowadays its all digital, in some ways this has been an amazing step forward for djs, but in other ways its taken away the true art of mixing records, but to be able to get new music anytime anywhere, thats just incredible. You can make a tune and be playing it out that same night.
DJANEMAG: Could you take us through a day in your life, from a possible morning routine through to your work? Do you have a fixed schedule? How do life and creativity feed back into each other - do you separate them or instead try to make them blend seamlessly?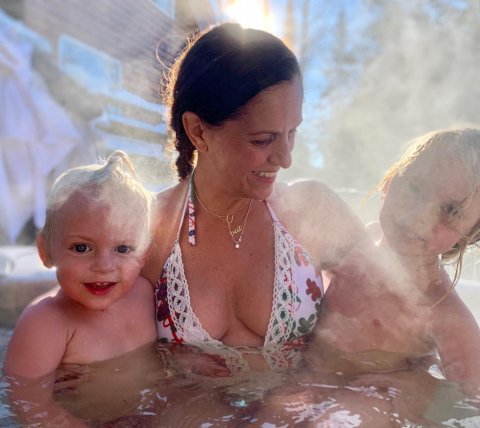 DJ LORA:  What you probably don't know is that I have 2 kids, they absolutely love music and understand exactly what djing is already, at only 2 and 3 years old. My son only today pointed at an old record player today in a coffee shop and screamed out " mummy thats to make people dance" So you can imagine what my day to day life is like. But as soon as they head out to school, I bury my head into music, whether making it or just being inspired by new music. I travel a lot, and I find inspiration in the most random places, suddenly hearing some amazing drums being played in a new york subway, or an amazing singer on a London street.
DJANEMAG: Can you describe your state of mind during a DJ set? What supports this ideal state of mind and what are distractions? 
DJ LORA: Interesting question :) 
For me its about the journey, for the first few songs of my set Im trying to work out my crowd, and once I have it nailed, its all about the journey I'm just about to take them on. So I would say my state of mind is being driven by the people in front of me. 
Distractions, well the one guy asking for a track that has nothing to do with anything you're playing or everyone else is loving, and it throws you for a second. Especially if they are persistent.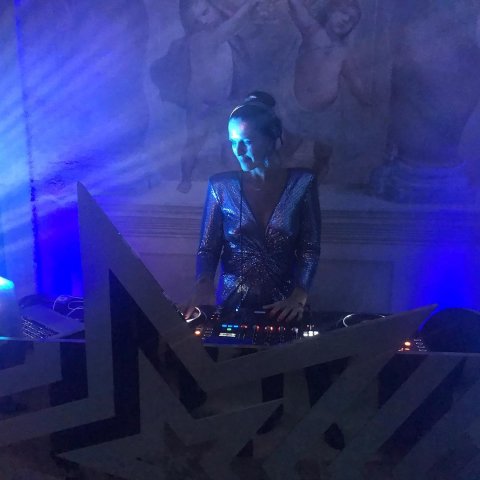 DJANEMAG: Did you remember your first DJ experience? Was is successful?
DJ LORA: I remember my first booking abroad, which I consider my first real DJ experience. Booked to dj in lanzerote in a cave!! yes a cave!! 
It was probably one of my most favourite DJ experiences to date. The crowd loved it and I finally felt like a real DJ.
DJANEMAG: What are some of the considerations that go into deciding which track to play next? What makes two tracks a good fit?
DJ LORA: Well to start, the BPM :) Kidding, thats obvious :) 
I guess you need to look at the time of the night too, I want each track to get bigger and bigger as we get to the peak of the night.  For me its important that the tracks aren't to messy, you don't want to be mixing pianos or vocals that completely clash.
DJANEMAG: Tell us about your latest release with Mark Knight! 
DJ LORA: Its been a long time coming, I've known Mark for quite a few years now, I've had several releases on Toolroom records. Basically I started messing around in the studio on a new track, played it to Mark for his opinion, he fell in love with it and we decided to finish it off together!! 
Its available now in all stores, you'll have to get a copy to judge for yourself if we are a match made in heaven :)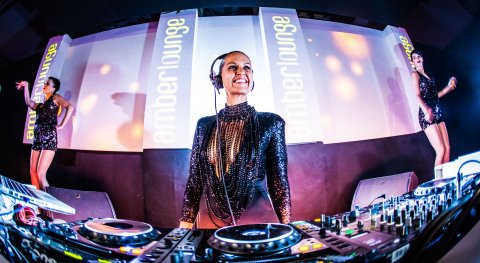 DJANEMAG: Who is your biggest inspiration? / Who do you have a lot of respect for?
DJ LORA: That's a tough one, there are so many, but what I do remember is seeing Roger Sanchez playing when I was about 18 years old and absolutely loving his vibe!! I couldn't get enough of his music!! but when you say respect, it goes to people that have been in this industry before I could even talk and they are still here, recreating themselves all the time, keeping it relevant!! Ce Ce Rogers, he is out in Ibiza this season performing weekly at Blue Marlin, he is a true house legend, I am lucky to call my other family.
DJANEMAG: Are you able to share any of your secret DJ tricks with DJANEMAG?
DJ LORA: I'm not sure there are tricks for djing, its all down to your ear and understanding your audience, once you've got that down, the rest is magic :) 
DJANEMAG: What about summer 2019? What do you expact from it? Are you fully booked or still have some free dates for booking?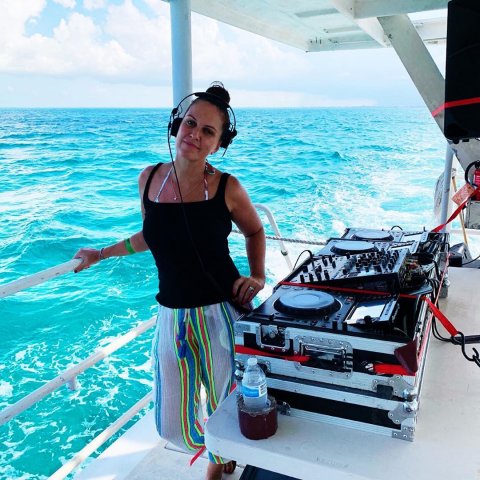 DJ LORA: Most of my summer will be spent in London and Ibiza this year, performing at various festivals and residencies. Although its jammed packed I still have some free dates, so don't hesitate to contact me.. things change all the time in this game.
DJANEMAG: Is there a place (club/festival) to dream to perform at? 
DJ LORA: Dream Festival : Tomorrowland
DJANEMAG: Pioneer or Xone?
DJ LORA: Pioneer all the way.
DJANEMAG: Beatport or Traxsource?
DJ LORA: Both depending on what you are looking for.
DJANEMAG: SoundCloud or Mixcloud?
DJ LORA: Mixcloud is more DJ friendly although Soundcloud is great to discover original unsigned music..on the fence.
Be sure you follow DJ Lora across all social networks not to miss updates and new music:
https://open.spotify.com/artist/01T6q2E3WgnmDU08QVivp5
https://www.instagram.com/djlora/
https://www.facebook.com/DJLoraMusic/ 
https://www.beatport.com/artist/dj-lora/328730