You are here
READ NOW! EXCLUSIVE INTERVIEW WITH DJ & BLOGGER Valentina Dallari
We had a talk with a DJ and a popular Italian blogger Valentina Dallari. 
Valentina shares lifestyle pics in her Instagram page and earns thousands of likes and comments every day. Her style is memorable, bright, provocative and really unique! She is a style icon for thousands, just follow her and you will have a portion of fashion inspiration every day! By the way, she has a cute dog)
The aim of our mag is not only to support female DJs, but also to reveal the individuality of each girl from different sides of her personality.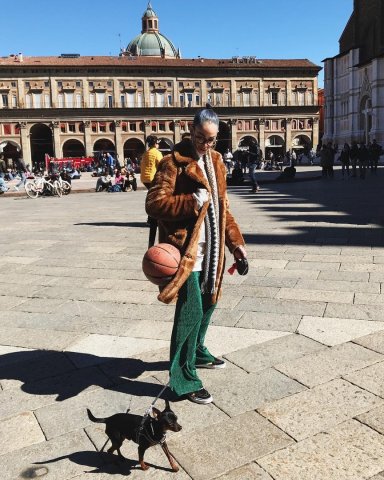 DJANEMAG: Tell us who is Valentina Dallari! 
Valentina Dallari: Hello there. Valentina is a lot of things. I'm a DJ, but also I'm a blogger. I love djiing and writing. I love music, it's the biggest part of my soul.
DJANEMAG: Why did you decide to become a DJ? 
Valentina Dallari: When I was young I loved to dance in the clubs. I was that person who made requets to the Djs, and, often, I guessed the song they would play later, or I liked to imagine what I would play in their place. In some point in my life I met my current manager who offered me to let me learn because it was my dream since I was young.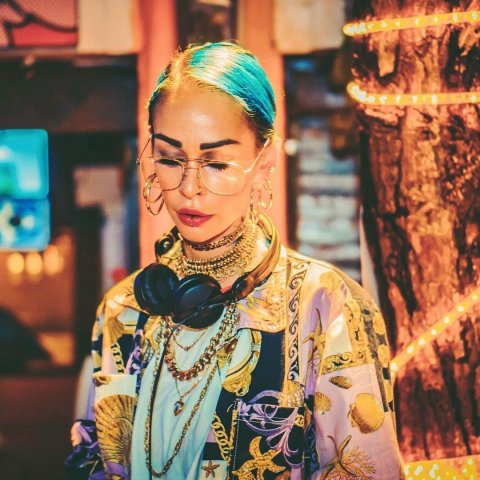 Social pages play an important role nowadays. Let's stop on this. 
DJANEMAG: You ig reached 1million followers! What a number! What made you so popular in Instagram? What is you secret?) 
Valentina Dallari: Social networks are very important, perhaps too much. Before become a Dj I also worked in other fields, and this helped me to get a lot of different followers. I don't like to post mechanically, and I hate those profiles too built where each photo is a photo set. I think it's right to be yourself, and I like to show myself in so many different moments and moods. I never act and sometimes I disappear for weeks, if I do not want to post and if I'm not in the mood. I don't allow social media to disturb my private life, not always. My followers appreciate me for this reasons, and I love them!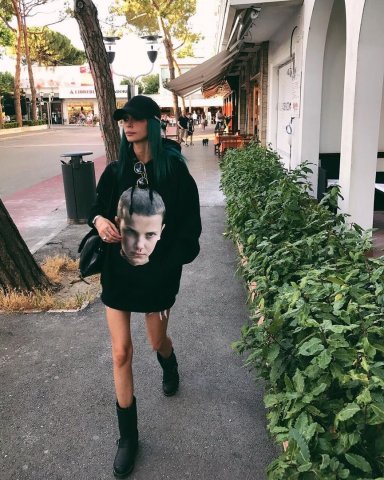 DJANEMAG: Sure you have a lot of fans, but of course you face critics every day and haters. What is your attitude to haters? What is your tipical reaction on offensive comments and DM? 
Valentina Dallari: If you have a job as special as the DJ haters will always be there. I like to hear that they have to say, because I want to improve myself more and more as an artist, and because I like to listen to the advices. Sometimes they are very bad and I try to repeat myself that there is also a lot of envy. We must first trust ourselves and what we want to do. They criticized me because they thought that a girl can not be a DJ, but my passion for this work is strong and certainly will not be two sexist comments to make me change my mind!
 
Next topic we need to discuss is 'Fashion & Style'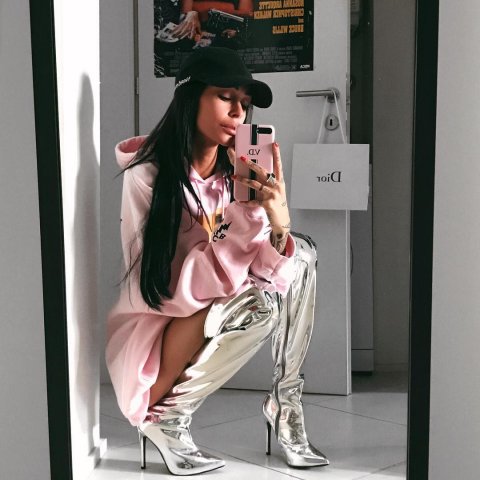 DJANEMAG: What is your attitude to fashion? Do you like to attend fashion shows? Have you ever perform as a DJ or a model on fashion show? 
Valentina Dallari: I love fashion, not as much as music, but I like it. I have played at various fashion events and also at design fairs. I also participated in very important fashion shows as a guest.
DJANEMAG: How can you describe your own style? 
Valentina Dallari: I do not like to think too much about what I want to wear. I have my own style, very masculine and sporty. I can not live without sneakers, I love collecting t shirts from musical bands and I have an addiction for extravagant jackets. 
DJANEMAG: Tell us about your tattoos!!! How many do you have? Do you plan to do more? Have you ever regret of doing some of them? 
Valentina Dallari: I have a lot of tattoos, I don't remind how much there are! I do not regret anyone. Each one contains a particular moment of my life. I would like to tattoo my stomach, but my manager would not be very happy.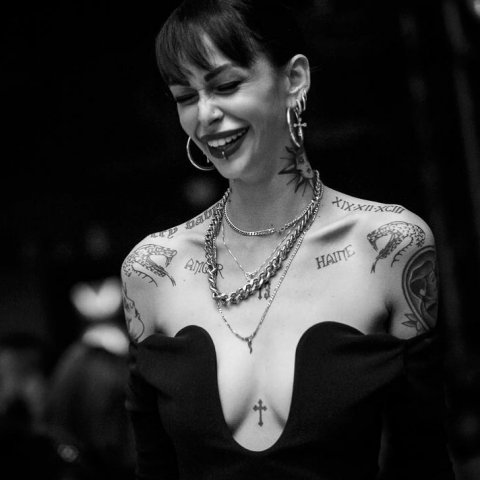 DJANEMAG: Describe your favorite outfit in which you feel like a queen. 
Valentina Dallari: Sneakers, mini dress and hoop earrings.
DJANEMAG: Whom you consider the most stylish person in the world? 
Valentina Dallari: Gilda Ambrosio, I'm in love with her style. 


DJANEMAG: Any final words or advice for our readers?  
Valentina Dallari: Enjoy my interview, guys !!!