You are here
READ NOW! EXCLUSIVE INTERVIEW WITH AUTUMN ROWE
Autumn Rowe, also known as simply Autumn, is an American singer, songwriter, vocal coach in top American vocal shows, who was born and raised in The Bronx. She honed her skills as part of the New York City Housing Authority Choir.
Autumn's career as a songwriter began to take flight in 2009 after many years honing her craft on New York's session scene. Signing with B-Room/Water Music Publishing, led her to a joint publishing deal with Steller Songs/Stargate Productions (Rihanna "Rude Boy", "Only Girl In The World" "Diamonds" Beyoncé "Irreplaceable") /EMI UK. The result of their collaboration was the first single, "Happiness", on Stargate's artist, Alexis Jordan, in a co-venture with rapper Jay-Z's new label, Star Roc/Roc Nation/Sony. The song was written and produced by Stargate in conjunction with dance music DJ/Producer, Deadmau5. FiFa and Sony Music Entertainment named the single, "Happiness" the Official Song of the 2011's FIFA Women's World Cup in Germany. Autumn also penned Jordan's second and third singles from her debut album "Good Girl," which charted at #1 on the Billboard Dance/Club Play Songs chart and "Hush Hush" respectively which were again co-written and produced by Stargate with French producer Sandy Vee.
DJANEMAG had a chance to talk with Autumn concerning her job as vocal shows, started DJ career, music production and many more! Read our exclusive interview below, cause Autumn revealed a lot of interesting and unknown facts)
DJANEMAG: Describe your 2017 year. Name the brightest moments!
AUTUMN ROWE: 2017 was a year of growth for me. I wear a lot of hats, so I juggle lots of things at the same time. It was prob one of if not the best season I've worked on of Americas's Got Talent, and I had the honor of coaching another winner Darci Lynne, the year before I coached Grace Vanderwaal.  As far as writing it wasn't my biggest year, but still got to be a part of some great projects like Dua Lipa, PItbull, Kacy Hill and Lindsey Stirling. Also got to write and sing in a zillow commericial, which was very cool. 
DJANEMAG: You are a superwomen! Singer, songwriter, vocal coach of the most popular TV shows ... where do you get inspiration from and find strength for all the activities? What is your priority at the moment?
AUTUMN ROWE: OH THANK YOU!! I wish I was superwoman haha. I get inspired by the talent.  It is very exciting to meet someone with so much potential but they just need a little guidance, opportunity and luck. Been fortunate to be a part of the journey for acts like fifth harmony and Bea Miller when they were 13 to 16 years old. I love watching Camilla Cabello on the grammys and remembering coaching her on the x factor and believing in her back then over 6 years ago. Mentorship is very important to me. My priority at the moment is just doing what I love everyday and making the best contribution I can with the skills I have. Over the last couple years I went to scratch academy in la, and fell head over heels in love with djing.. under the name "AFTR PRTY", I'm now working on my DJ EP and playing gigs. 
DJANEMAG: Be a coach in the vocal shows, followed by millions and millions of people around the world, how does it look like? 
AUTUMN ROWE: I just want to make sure all the artists I work with feel confident and are growing as artitsts. I want them to be the best versions of themselves, find what is great about them and work on enhancing it.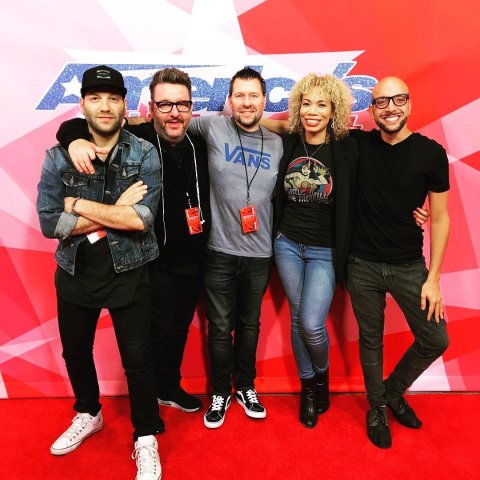 DJANEMAG: In fact, you control the fate of people during the show, how do you feel about it, do you feel the burden of responsibility while training a person? 
AUTUMN ROWE: I def dont control the fate of anyone in the show, the public does. I just want everyone to have the best possible experience they can in this once in a lifetime amazing opportunity in front to the world. 
Let's talk about music! 
DJANEMAG: You have several tracks charting as high as # 1 on the Billboard charts in the US, UK and Ireland! What is the secret of success of the track? Why does one track become a super hit, and the other goes unnoticed? Is it all because of the talent or the right PR or something else? 
AUTUMN ROWE: If I knew exactly what made a hit record, I would probably have a lot more lol. I just try to write from a place of truth whether it is my truth or the artists truth. I'm not great at writing songs about situations I cant draw from. I love a good story whether it is mine or someone else, and putting it into a song is a great challenge.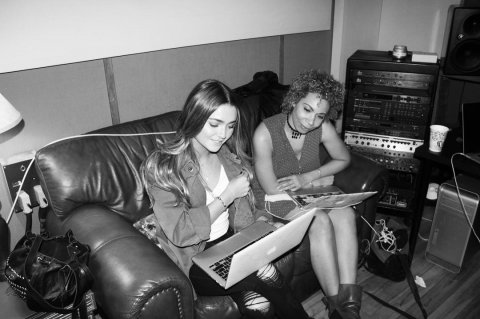 DJANEMAG: Name 3 unknown facts about Autumn Rowe. 
AUTUMN ROWE: Three unknown facts about me:
1. I don't have a drivers license and uber everywhere! 
2. My mom used to think I would be a comedian when I grew up. 
3. I'm obsessed with marvel and dc comics, and even dress up and go to comic con. 
DJANEMAG: What are your plans for future? new projects? tracks? Where can we see and hear the Autumn Rowe (AFTR PRTY) 
AUTUMN ROWE: My future/current plan is transitioning from behind the scenes to being a DJ, its an exciting and humbling experience and I'm very excited to release music which I'm working on now. Being from the Bronx, where hip hop started, DJs were always a part of my childhood and life, but I never imagined I could be one growing up. One day it hit me, I had to learn and its what i'm most excited about right now. Some cool features on the project as well. Stay up to date on this project on my instagram @aftr.prty, as far as songwriting releases with other artists I'll post them on my personal instagram @autumnrowe.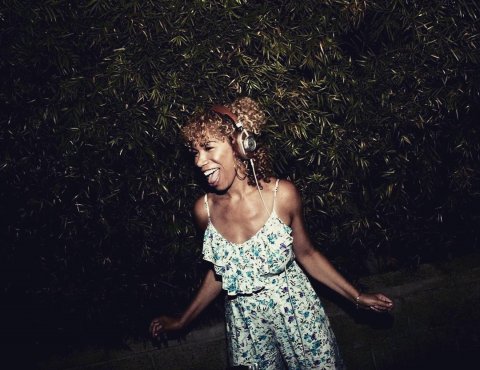 DJANEMAG: What is your favorite singer / group and what song / track you can listen endlessly on repeat. 
AUTUMN ROWE: My favorite singer is Stevie Wonder, I got to see him in December and he is as good as it gets! Performed 2 albums straight and gave the most emotive and beautiful performance a fan can ask for. 
DJANEMAG: Final words for our readers. 
AUTUMN ROWE: I'd like to say, don't let anyone limit you or tell you that you can only do one thing. If a girl like me from the South Bronx can be a vocal coach, songwriter, producer, DJ, then you can do anything. I grew up super poor and had to work for everything but it is all possible, so get out there and do it.