You are here
PEACE LOVE BASS ARIUS! EXCLUSIVE INTERVIEW!
WHAT DO YOU KNOW ABOUT ARIUS? ARIUS is a charismatic girl and boy duo, ARIUS is always an incredible show, ARIUS is crazy bass music and dancing, ARIUS is heavy tattooed... Want to know more? Read our exclusive interview with this cool guys below! 
DJANEMAG: Tell us the story of your duo! How ARIUS was born?
ARIUS: Arius was born in October 2015, we wanted to bring something different to the electronic dance scene, focusing more on live performance.
DJANEMAG: It's hard not to mention that you have so many tattoos! You are very brave, by the way! When you started to do them and is there a limit to this passion?
ARIUS: I used to be a hairdresser in 2008 at paul Mitchell. 99% of the people there had tattoos so it grew on to me. When I started traveling around the world with my dance crew, Poreotics, I began to collect tattoos from each country. Tess met me in 2012 and she didnt have any tattoos because she was modeling at the time. Ater making the descision that she was going to put 100% of her energy into our project, she just went full out because tattoos wouldn't be a problem in the music industry.
DJANEMAG: What genre do you play? Why did you choose it?
ARIUS: Our genre is bass, dubstep, dnb, bass house, trap, anything heavy and dirty. We love this genre so much, other genres don't satisfy us as much.
DJANEMAG: Your performances are so energetic and bright, how do you feel after, I guess it's smth like a workout in a gym!)
ARIUS: Its kinda like a work out yes, we might as well treat it like a work out so we don't get fat you know.
DJANEMAG: haha)) Name the top 5 favorite musicians (DJ |singer | band).
ARIUS: Knife Party, Pendulum, Porter Robinson, Destroid, Zedd.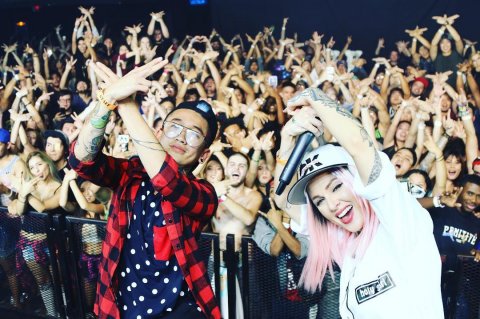 DJANEMAG: Cool choice! Advantages and disadvantages of working in duet? Have you ever thought about starting one day to play separately?
ARIUS: There is no disadvantages of working in a duet. Its just more expensive on flights, thats about it! We will never perform separately, nor have we ever thought about it. We compliment each other too well, and make up a full team. It takes 2!
DJANEMAG: Men rule in DJs world. Do you agree with this statement?? but in your duet there is a guy and a girl, is it the key to success?
ARIUS: Men rule in the DJ world because they put in work, women can rule too if they put in work instead of using looks for their success.
DJANEMAG: Tell some funny story that happened to you during the gig!
ARIUS: We dont have anything funny yet.
DJANEMAG: Some DJs become legends, others do not! What is the secret of success? What do you think? Is it really a special gift, talent or just a good PR?
ARIUS: Djs become legends because they work hard and are constantly pushing limits. The secret is to be original, stay humble and let your passion lead the way. PR will help as well, you can have amazing talent but without the right direction of management it could take a very long time to get there, maybe never will.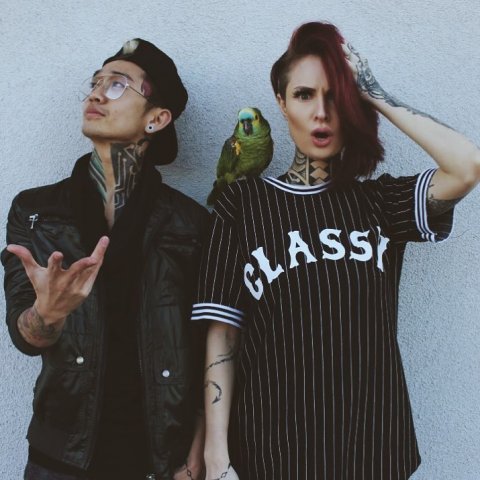 DJANEMAG: Share your dreams and plans with our readers)
ARIUS: Our goal is to travel around the world and do what we love for the people who share the same passion.
Dear friends, follow @arius in social networks not to miss new music and video!