You are here
One More Time takes you back to the Ibiza's golden years at Eden this Summer
25 Years of Iconic House, Dance Anthems & Classic Trance!
Are you ready to go back? Waaaay back? Well strap in for the ride because after the success of their retro-tastic one-off parties over previous years, One More Time Ibiza kicks off the Ibiza 2023 season with a huge eight-week run at Eden. Each Thursday from 11 May to 29 June, then from 31st of August to the 28th of September, the likes of Paul Oakenfold, Tall Paul, Seb Fontaine, Dave Pearce, Lange, and many other legends of the era will all lineup and tickets are on sale now.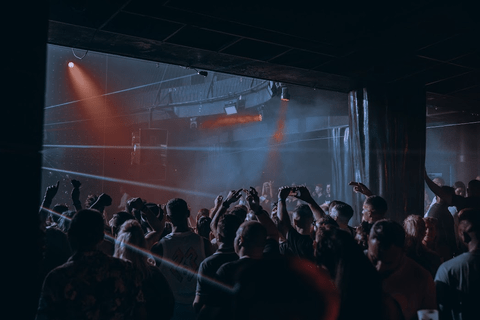 Last summer's hugely popular Kevin & Perry parties at Amnesia are still being talked about now, which is why One More Time Ibiza is back with a brand-new season this summer. It is set to be a wide-eyed and brightly coloured celebration of the early dance music scene. Each party sparks every raver's retro synapses with a special community feel and reach for the lasers kind of energy.
Featuring music and DJs from yesteryear, this feel-good party will have you yearning for the late '90s and early noughties which many rightly say is the golden era of house and trance. Acts from past editions have included Mauro Picotto, Tall Paul, Dave Pearce, Slipmatt, Vicky Devine, Alfredo, and Jonathan Ulysses and this year the thrills keep on coming with Paul Oakenfold, Tall Paul, Seb Fontaine, Dave Pearce, Lange, and many more very familiar Ibiza faces.
There is no party that conjures up such authentic old school nostalgia as this one so why not join them as they do it one more time. Tickets are now on sale so don't miss out.
Tickets: http://www.onemoretimeibiza.com/