You are here
Meet Larinha: 11-year-old electronic music Brazilian phenomenon
The great young revelation of the electronic music is only 11 years old and goes by the artistic name of LARA.
Anyone who was enchanted and surprised by the skateboarder Rayssa Leal, Fadinha, at the Olympics, should also be enchanted and inspired by the newest DJ and producer in Brazil. In two years of career, Larinha has already performed alongside big names in the scene, such as Liu, Jørd, Almanac and Zuffo. He has also shared Line with Fancy Inc, Volkoder, JetLag and Dre and is preparing for future releases of music productions.
"Crazy to run this world playing"
The child artist celebrates the execution of the authorial single "Put it down", available on all digital platforms.
"I wanted the song with a more present second drop and a stronger tone. I got help from some people to get the perfect tone and I loved the result"
The first release was "Tonight", with the right to collab with DJ and music producer Paxxo". Signed by the label Brazuka Music, the track surprises with an intense vocal and euphoric drops that remind us of those unforgettable moments lived at parties and festivals.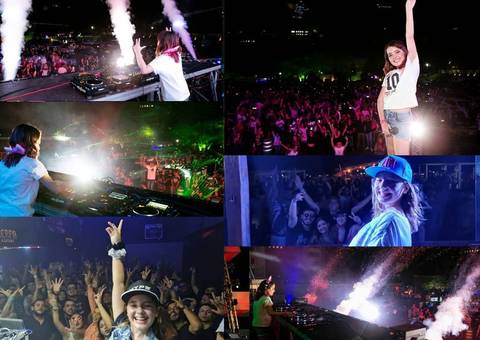 Determined to follow DJane's career, the little prodigy now has a new routine.
"School will always be a priority. During the study week, on Tuesdays I have piano lessons and, on Saturdays and Sundays, I train to make new songs and perform shows"
Music since childhood
The taste for music and her passion for the musical style were born with her. Lara has been in contact with electronic music since an early age, influenced by her father, who plays in his spare time as a hobby.
"The connection between father and daughter is something that cannot be explained, felt. With less than five years, I was already into electronics. My father has always been and will be a reference for me. If today I'm starting as a DJ and producer in this world that's totally new to me, he was my biggest supporter"
Determined, the girl also asked her father to create a YouTube channel. Gradually, she captivates a growing audience with concert and livestream videos. The channel allows you to follow Larinha's rapid progress with each new set.
With the post of one of the youngest DJanes in the world, Lara highlights the importance of the family for this feat.
"It's an honor, but I owe a lot of it to my parents for supporting me at such a young age. I hear a lot at shows that a lot of people don't have parental support and can't follow through with their dreams."
From idols to co-workers
DJ LARA has inspirations from important names in the electronic music scene.
"I'm inspired by some artists who have supported me since the beginning, KVSH, Chemical Surf, Doubdogs, Dot Larissa and others, and also by a new group, such as Almanac, Jørd and Zuffo"
In 2020, she celebrated his 10th birthday by playing with his idols at a concert with his trademark cat-in-to-shoulder headset. Electronic music is one of Larinha's great passions and it is precisely this love that promises to take her very far.
Being considered a great revelation, Larinha has already developed a unique style. "Braba," as her followers call her, reveals that tapping the controller or CDJs is easy for her. "My dream is to play at CDJ 3000", she says.
For girls who want to become DJane, she sends the following message:
"Study and move on. If you believe in your dream, you can go wherever you want and it doesn't matter if they judge you. What matters is what you want"
Achievements
Awarded Highlight of the Year as Kid DJane Revelation 2020 by DJane Mag Brasil, she has also participated in the first edition of Top 100 DJanes Online Festival 2020.
"When I found out about the award, I was thrilled. My heart started to beat faster. I was super happy!"
For the first time, it participates in the Top 100 DJanes Brasil poll and hopes to debut in this year's ranking.
"I have been preparing for this. Even though I'm very young, I always try to outdo myself and I would like to debut in the ranking"
Future
Larinha has many plans for the future. She wants to release new original songs, make new collaborations and discover new clubs and festivals around the world.
"Crazy to run this world playing"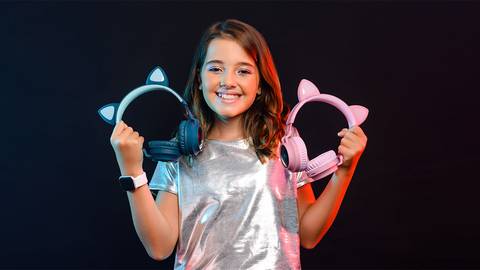 "Braba", who already has a fan club profile on Instagram, says it's a dream come true.
"I have been living a dream. And for sure we'll see each other a lot on the dance floors of this world!"
And anyone still doubts?
Be sure to follow Lara's media to stay on top of all the news: Instagram, Facebook, Soundcloud and YouTube.
VOTE LARA – TOP 100 DJANES BRASIL 2021
See below Larinha playing at the first edition of the Top 100 DJanes Online Festival in 2020.