You are here
Kling debuts at London club "Ministry of Sound"
"Brazilian women are taking over the world and we are here to stay!"
Regarded as an "exported" revelation by Brazilian electronic music, Shay, better known as Kling, made his debut at the Ministry of Sound club, on Friday, December 17th. It's achievement after achievement. The Brazilian DJane also won the 'The Best Brazilian DJ in London - London Awards (2020-2021).
With 30 years of great success, Ministry of Sound is one of the biggest electronic music houses in the world, an iconic label, a brand on global tour, besides being largely responsible for consolidating the British club as one of the most famous in the world, accumulating , well, a legion of fans. As Kling puts it so well: "The Ministry of Sound is the London style of living music."
Kling is the renewal of its generation of DJanes and conquers the dancefloor with impeccable technique. It surprises with its good musical taste and a set full of novelties, having as concerns only entertaining the public and taking a little bit of Brazil wherever you go. And your debut on Ministry of Sound couldn't be different. "I'm preparing a set full of energy. And of course I'm going to include Brazilian vocals in my presentation. I talk a lot with DJanes and Brazilian music producers. I'm always in contact with artists who are bringing a new sound and I already have a set ready with songs by Brazilian DJanes. That's the goal always! To exalt one another, promote and disseminate music," says Kling.
"a Brazilian DJane commanding the Ministry of Sound's floor is a voice of hope and strength, signals to the girls who dream about it that they shouldn't give up. Brazilian women are dominating the world and we are here to stay. We are planning, studying and working a lot and it is working. The Brazilian female electronics scene is wonderful, simply beautiful"

KLING
Stage for big names in the scene, now it's Kling's turn to liven up the famous club's dancefloor. "All the artists I was inspired by played there and I'm very happy and grateful for the invitation. Heart is racing. It's a dream come true. It is an achievement and a privilege to be able to take my art, my nationality and my Brazilian and South American personality here to England", says.
One thing is certain: the night promises. "My presentation will bring the Tech House style, which is aspect that is widely heard around here. The guys here love and breathe the Tech House. I'm betting on Brazilian vocals because I really want to show our work, I want Portuguese to be heard in every corner of the world. Wherever I go, I want to take a little bit of Brazil", emphasizes DJane.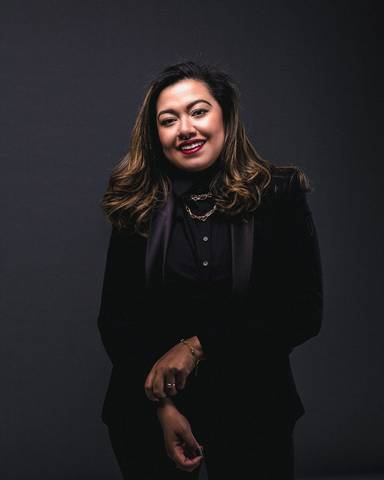 Great inspiration for beginning DJanes, Kling declares that "a Brazilian DJane running the Ministry of Sound's floor is a voice of hope and strength, signals to girls who dream of it that they shouldn't give up. Brazilian women are dominating the world and we are here to stay. We are planning, studying and working hard and it is working. The Brazilian female electronic scene is wonderful, simply beautiful".
Productivity in the middle of the pandemic
Despite the adversities brought to artists by the new coronavirus pandemic, Kling took the time to do a lot of research and strengthen networking with other DJs. That's because I was able to meet many artists through the Club House, an audio application that exploded in early 2021. In addition to meeting Brazilian artists on the platform, I got closer to those who live here in England and other European countries, and this networking was an experience amazing. We also created a room at the Club House for DJane Mag Brasil and DJane Mag UK", explains Kling.
Pianist and DJ
Born in the city of Campo Grande, in the state of Mato Grosso do Sul, Kling's passion for music came in a little different way. It didn't come with electronic music at first, but for classical music. A pianist since the age of eight, when she started performing in concerts and big events, she hardly knew the future that awaited her.
She did he imagine the other gift he carried. Until, when he turned 18, already at the first party he attended, he fell in love with the DJane who was playing and being behind the pickup trucks became his dream. Then, Campo Grande started to study electronic music and soon began to play at parties and events in the state of origin. At the age of 20, he moved to Florianópolis to improve his knowledge and techniques. For six years, he won the heart and tracks of Brazil, before venturing into London, at the end of 2018, after a visit to Portugal.
New album coming
Confirming this good moment in his career, Kling will launch as a music producer next year, and many other news are in sight. With a busy schedule at the end of December, she also foresees an album for 2022. "Among my plans for next year is to release an album and it won't take long. The forecast is for February or March. Soon, the public will know everything. For now, more details are being kept under lock and key, but I can already anticipate that DJane Mag Brasil will have exclusivity in the launch of the new album". So stay tuned with us. Advice from Kling!