You are here
Hardshock Festival 2017 All corners of hardcore covered
15 April 2017
 Almere, Netherlands
Hardshock Festival is a dutch hardcore festival on the Almere Strand. Over the past few years the festival has developed into one of Europe's most popular hardcore events, thanks to its innovative lineups that draw in artists from across the genre's spectrum.
The mix of international and exclusive artists will play across seven different stages covering a variety of styles, such as pure hardcore, industrial, terror, early hardcore and drum 'n' bass.
And with 2017's festival taking place on Easter weekend, the promoters have hinted that there may be something extra special up their sleeves to mark the occasion.
We want to emphasise that Lady Dammage featured in Hardshock Festival's lineup. You can check out the full lineup below.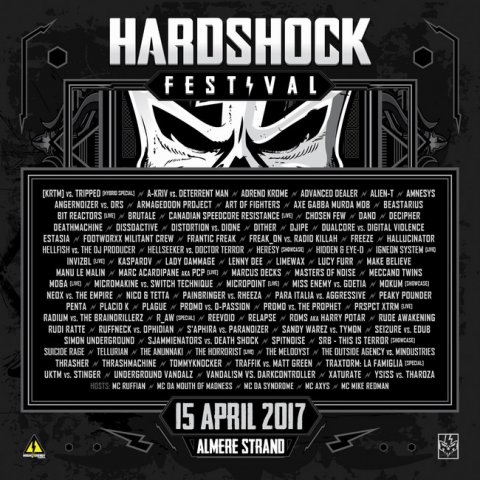 Tickets and more on - http://www.hardshockfestival.com/