You are here
Exclusive interview with Michelle Grant!
Dear friends, DJANEMAG continues to travel around the world and open new names, bright personalities and talents for all fans of music and club culture. Today we want to introduce a young and ambitious girl DJ from Shanghai, China, Michelle Grant! She is a guest DJ at hottest clubs in Shanghai and head over heels in love with China. Played on the same stage with such stars as Katy Perry, MUSE & Taylor Swift. Want to know more? Read our interview below! All exclusive with DJANEMAG)
DJANEMAG: You are from Russia. Can you name the main reasons of moving from your country? Is it difficult to achieve popularity in your native country and why did you choose China for life and development of your career?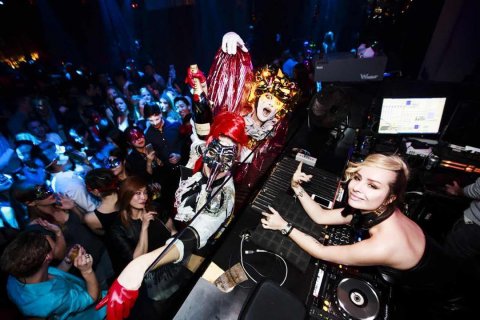 Michelle Grant: actually I did not plan to move from Russia for so long, I had been studying Chinese at the University in Russia, and I came to China to improve my Chinese, but very soon I fell in love with China, its culture, and I stayed ...few times I tried to go back to Russia, but every time some invisible power brought me back, it's chemistry I guess. To achieve popularity in my own country is easier than in China, Russia raised many great DJs in both underground and EDM scene, but personaly I just really like China, and Shanghai is my second home, that`s why I am here. 
DJANEMAG: Name the brightest moments of 2016 in your career and personal life! Share with the readers of the greatest achievements!
Michelle Grant: the brightest moments in 2016 were related to the weekly event at club Lola, Shanghai (The best House club in Shanghai) which I called Lolitas, it was a themed ladies night based on the book of Nabokov, This ladies night is based on well-known brand Lola and the legendary book of Vladimir Nabokov and film version «Lolita» ... Faultlessly. Sexy. Stunning. Provocative. Just perfect combo. I had many small and big personal achievements, and amazing house sets while working on these parties.
DJANEMAG: Being a female DJs, how does it look like? What's the most enjoyable part of your job and the most difficult?
Michelle Grant: The most enjoyable ( I guess it's the same for male DJs) is to control the crowd, bring it up and down, introduce them some new music which they will sing in their heads the whole day after the party. And the most difficult is to prove that even being a female DJ I am as professional as men, and most of the times even better than men DJ, unfortunately in this industry you have to prove it all the time, otherwise you are not taken seriously.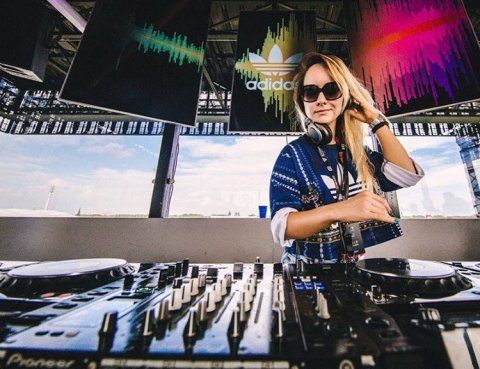 DJANEMAG: Is there any Dj you admire and want to play with? (male/female/duo)
Michelle Grant:  Yes and since I love many genres of music I have my favourites artists in both underground and Big Room music. I really admire Nina Kraviz, Erick Morillo, Kaskade. Hopefully one day I will collaborate with them.
DJANEMAG: Good choice, we hope too! What was the coolest club or festival you worked at ? Is there any festival or music event you dream to perform?
Michelle Grant: last year I had really lots of fun playing at STORM music festival Shanghai at Adidas Booth, the coolest thing was a silent disco, all the audience of the booth was wearing headphones to dance with the music we played, which was really cool.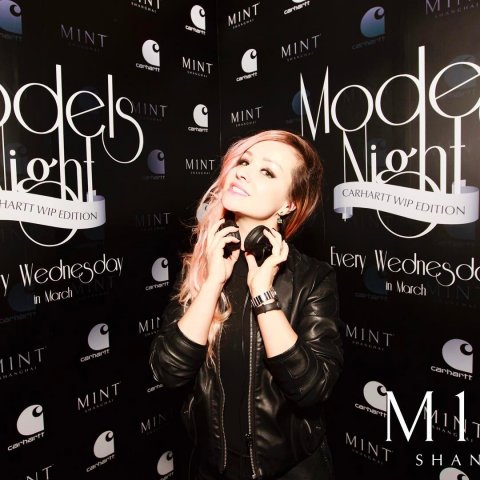 DJANEMAG: Sounds great!
Michelle Grant: My dream is to play at main stage at ULTRA Miami )) 
DJANEMAG: Where do you find your inspiration?
Michelle Grant: I draw inspiration from travel, when I travel to different countries and places I meet different people, see different things, it inspires me. 
DJANEMAG is a magazine dedicated to female artists, so we would like to find out some information about fashion. We know that you had the experience of playing on the fashion weeks and collaborating with world famous brands like including Chloe, Moschino, Louboutin, Paul Frank. What is your attitude to fashion? Are you a shopaholic, what are your favorite brands? How many clothes do you have? What is the most expensive and the cheapest items in your wardrobe? 
Michelle Grant: I am not a  shopaholic and even if I like fashion and pretty shoes and clothes I will never spend my whole earnings for cloths, but I will for new gadgets or new hardware. And talking about favourite brands - if talking about some luxury brands - I really like Fendi, DKNY - fun & colourful and for the casual look I prefer G-Star RAW. I have lots of clothes and shoes but most of the times just wearing the same ones. The most expensive ..hmm.. I can say that I have some expensive bags and accesoires but not super expensive clothes.  And the cheapest one - I have a tank top wiсh I bought for 4 bucks on Taobao (chinese eBay) and I love it .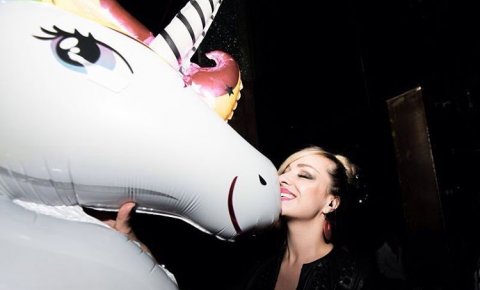 DJANEMAG: Any final words, or advice for our readers?
Michelle Grant: I just wish all the ladies to succeed in their profession, try to find a right balance between music, family and friends and enjoy what they are doing no matter if it's on a big or small scene. 
Dear friends, don't forget to vote for Michelle Grant at top100djanes.com and china.djanemag.com/topdjanes and listen to latest podcasts of Lolitas by Michelle Grant!