You are here
Exclusive Interview with Lady Faith is out!
The name of this DJ speaks for itself in hardstyle music industry.
Lady Faith is now America's #1 hardstyle DJ, she is the producer of super hit tracks and the performer of best and hugest festivals on Earth!
Her specific brand of Hardstyle has been recognized by her legions of fans and her popularity continues to soar.
Behind smash hits such as Moxie, Basic Bitch, Bestie, Paint It Black, Supernova and many others, Lady Faith has built the American Hard Dance scene and is currently recognized as one of America's best female DJ/Producers for Electronic music.
This pioneer of the American hardstyle scene's sultry energy—not to mention an awe-inspiring ability to stand atop the decks in six-inch heels—heightens the fans experience in combination with her master mixing skills.
Lady Faith is a sure thing – she will rock you to the bone and hit you on an emotional level very time she performs.

Forget reality for a moment and bask in the talent and beauty that can only be delivered by the one-and-only American Hardstyle sensation – Lady Faith.
READ OUR INTERVIEW WITH A LEGENDARY DJ AND PRODUCER BELOW! ALL EXCLUSIVE WITH DJANEMAG.COM! 
DJANEMAG: Did you remember the moment you decided to pursue music as a career? What about hardstyle pulled you in of all the genres within dance?
LADY FAITH: As a Persian girl, my upbringing was very restrictive and that always inspired my rebellious spirit. In America, I became free to make my own choices and since music has always been a big part of my life, I began to dream about being a DJ and making a name for myself.
When I first started, I was spinning on vinyl and played Hard House and Hard Trance. I have always appreciated Hard Dance due its complex sound structure and powerful, yet well defined kicks. For me, it has always been Go Hard or Go Home. Hardstyle is my passion in life.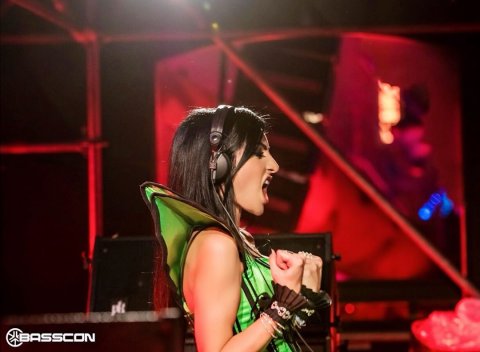 DJANEMAG: Recently, the topic of genres and subgenres has come up a lot! What are your thoughts on that?
LADY FAITH: Its complicated as every producer wants to have their own unique sound and that will really segment the EDM scene, far more than has happened in the Manistream music scene. As it relates to Hard Dance, different BPM's are played anywhere from 150BPM to 200BPM and that kind of variation of tempo can be confusing for some new fans.
It is important to note that Hardstyle and Hardcore are two separate genres, with completely different artists representing those genres--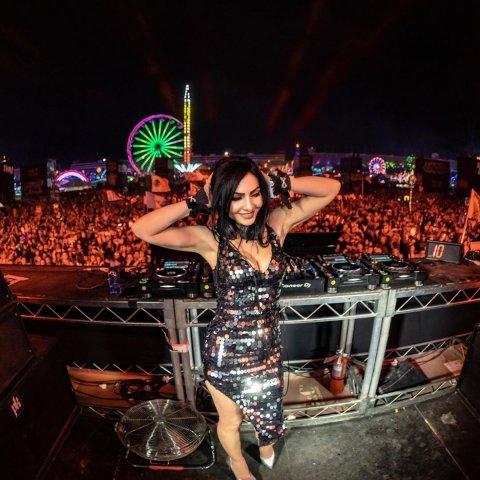 DJANEMAG: What's been the highlight of your career so far? What are you aiming for next year?
LADY FAITH: Every year there is a new highlight and many of them start to overlap. Its my intention to keep making music like my recently released Supernova track and to keep expanding into new countries so I can get to experience as much of the world as I possibly can.
DJANEMAG: What's been best and most difficult thing about being a female DJ?
LADY FAITH: The best thing about being a female DJ is that I have the capability to be a role model to so many young fans, and I get to have a family that is thousands strong. I do my best every day to set a good example, and whilst that may have hurt my career, it was totally worth it.
That being said, the worst side of being a female DJ is that it is assumed female DJ's with talent are just puppets to better, more talented men. This is a ridiculous and grossly unfair practice that has unfortunately taken over the industry and needs to be fixed if we have any hope of setting the right example for millions of young and impressionable female EDM (and especially Hardstyle) fans.
Let's talk about music releases!
DJANEMAG: What's the most meaningful track that you've produced up to date? Why?
LADY FAITH: All of my track are very meaningful to me, but one that stands out is my recent remake of Paint It Black by The Rolling Stones. It was really fun to rearrange the lyrics and put my own spin at a track that has always been my fave.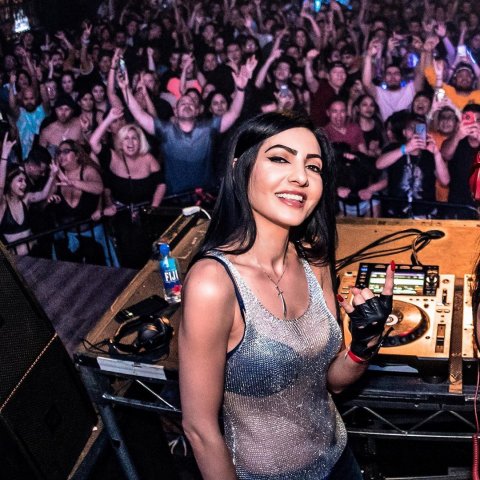 DJANEMAG: What inspires you to continue to make music?
LADY FAITH: I have a sickness that does not allow me to give up on anything. Whilst it has not been an easy journey, I would do it again in a heartbeat. I like to challenge myself and I am determined to keep going and getting better at my craft every day.
DJANEMAG: Tell us a little bit about your upcoming releases? Any collabs?
LADY FAITH: I have a bunch of projects in the works, but I am very proud of my current release Supernova. Everybody should listen to it asap. You'll love it!
DJANEMAG: Who would be a dream collab? Do you have a DJ/DJs duo you dream to produce a track with?
LADY FAITH: If I could do a collab with any artist, it would be Diplo. It would be a crazy fun track.
DJANEMAG: Who are some hardstyle DJs in the industry you feel is doing some really cool music nowadays?
LADY FAITH: Too many to mention. Hardstyle is thriving right now.
DJANEMAG: What social platforms do you like using most and Why? Do you communicate with fans there?
LADY FAITH: I have all the normal SM platforms, but IG is my favorite.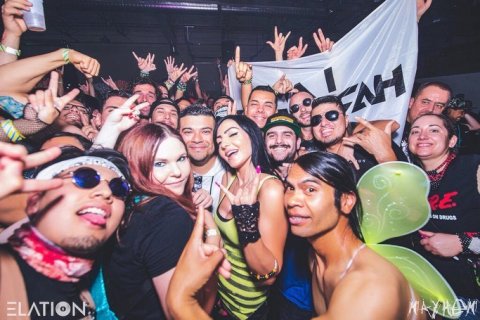 DJANEMAG: Do you think that hardstyle fans go extra hard compared to a lot of other fans? Have you ever being scared by slams or smth?)
LADY FAITH: Hardstyle is about fans who like to go Hard. I have been in situations and events where the Police have formed riot teams, where there have been drive-by shootings, where I have had to navigate to very isolated places in the world to support the Hardstyle community. I have never been afraid. True Hardstyle fans are the most compassionate, intelligent and wonderful people – some of whom just like to let off steam and regenerate on the weekends.
DJANEMAG: What message do you have for all your fans out there?
LADY FAITH: I want to let my fans know how much they mean to me and how much they have contributed to my life. I hope to be an inspiration in their own personal journeys. Love you guys <3
DJANEMAG: What else are you passionate about outside of music?
LADY FAITH: I am ridiculously in love with animals of all kinds. I love their innocent nature and their general cuteness. I plan to spend my retired years doing everything I can to help animals anywhere in the world. It is a second passion of mine.
BE SURE YOU FOLLOW HER ACROSS ALL SOCIAL NETWORKS FOR NOT TO MISS UPDATES AND NEW MUSIC!
FIND THE LINK ON LADY FAITH LATEST RELEASE 'SUPERNOVA' BELOW
VOTE FOR LADY FAITH AT TOP100DJANES.COM!