You are here
Exclusive Interview with DJ Nusha is OUT NOW!
If you wanna dance till your shoes cry, you must check Nusha.
She started back in 2007, but she had been into the music since she was very young.
Showing off her skills not only in live dj sets but also in music productions.
Nusha always brings something new, that's why her international awareness keeps on growing. 
Today we suggest you to find out more about this highly rising techno star in our exclusive interview with Nusha!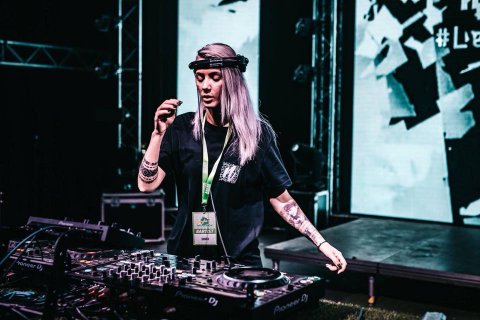 DJANEMAG: Hi! Let's start with where you are from? Tell us about your native country and city.
NUSHA: Hey! I am from Romania, a really nice country with a big clubbing scene and also with its own sound, romanian sound.​
Lots of people of all ages that love to go out and places that satisfies all tastes.
I was born in a city close to the Black Sea Coast.
DJANEMAG: Why did you decide to become a DJ? Was it difficult to start? What challenges did you face?
NUSHA: I was into music from an early age. Participating at many singing/dancing contests. I used to organize "little shows" for the kids in the neighbourhood. Always looking for the crowd.
Later on, I discovered electronic music and I started to make mixes on different softs.
Luckily I was surronded by many dj friends and got many advices and encouragements but was also disappointed, laughed at, told that i was never gonna make it in a male dominated industry. But I stuck with my passion, worked hard, followed my dream...and here I am!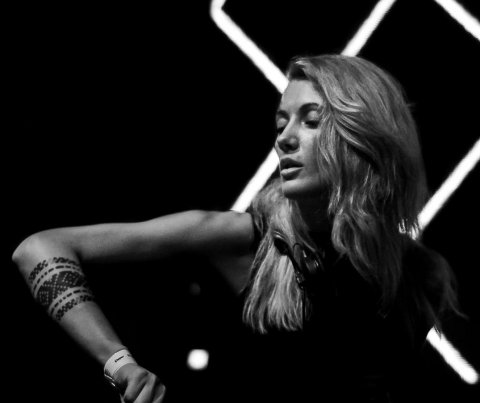 DJANEMAG: Do you remember your first gig (first dj experience in club), describe your feelings, the atmosphere...! What did you play? How did the audience react?
NUSHA: OMG Yes! Actually it's funny because it wasn't supposed to be my gig.
A DJ from Russia didn't get her visa and couldn't play the gig. Having to fill the spot, some friends asked me to step in and play. Club was packed and I was in no way prepared for that to happen. Started feeling sick, nervous, stiff but as I got into it, everything came naturally.
I remember that I was playing progressive and electro house to match djane's style who was supposed to play. Audience was happy, I was not. :))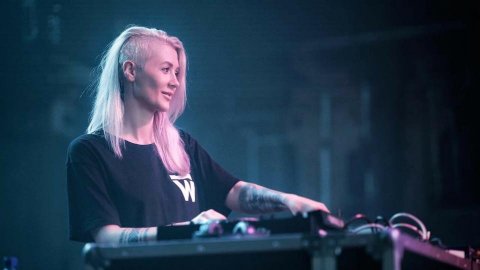 DJANEMAG: You shared the DJ booth with Dubfire, Solomun, Monika Kruse and many other true stars of the industry. Do you have fav DJs you dream to work or coloborate?
NUSHA: Of course! I have a lot of respect and admiration for Richie Hawtin, Jeff Mills, Pan-Pot, Sam Paganini. Just to name a few but there are definitely more.
DJANEMAG: These days, as a DJ, you need to make tracks to stay in the spotlight and show your own style. What do you think about that? Do you like to produce tracks, or is DJ'ing the favourite part?
NUSHA: Well I do believe is true! I definitely prefer DJ-ing more, work the crowd, see people having a good time. It really gives me a boost of positive energy and good vibes, things that i want to reflect in my sets.
I did not focus enough on producing music, I got into it later and starting to get the hang of it. Last week I released my EP "Equality" out on Autektone Records including a Remix by T78.
DJANEMAG: Your genre is techno. Why did you choose it? What is special about techno? Why did you think it has the hugest popularity in Europe and aroud the world?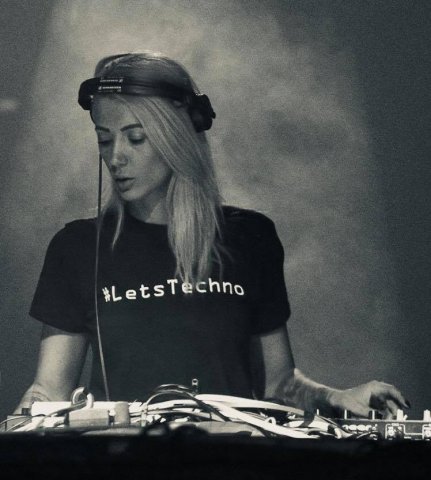 NUSHA: My first love was techno and started with it. To be honest, was way more softer than what I play now :))
I have "played" with many genres along the way and gained a lot of experience. Because of that, I can build any kind of set, with a unique selection. Playing minimal techno for warm ups, progressive, tech house and so on. Created my own brand of Monday parties in Bucharest that lasted for a few good years. Also organized and hosted after-hour parties. These events made me book a lot of international DJ's to play for the Bucharest crowds.
In my opinion, first you need to understand techno, that's why this genre is so special. This is the reason for being so popular all over the world and its definetly getting bigger and bigger.
DJANEMAG: What's one track that consistently goes off every time?
NUSHA: Well it really depends on where I am playing but I always have a "bag with secret weapons ".
DJANEMAG: Share the most exciting moments of 2018 and the most ambitious plans of 2019!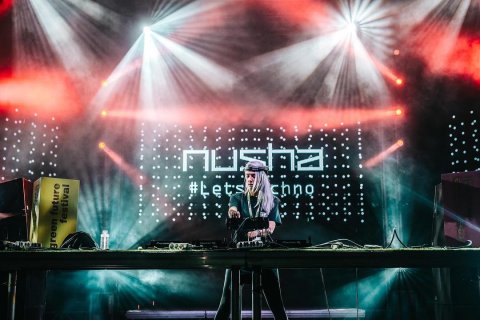 NUSHA: I had an amazing, intense and fulfilling 2018! One of the best parts is getting lots of gigs on different continents.
I love exploring the world through music!
Amazing festivals like Sziget, Untold, Green Future Festival, Neversea and so on.
2019 started strong and it looks pretty great so far. I am booked for a lot of major gigs and festivals for this year.
I'm having my Japan debut next week and I am very excited about it! It's a new crowd to play for and a new culture to explore.
Summer is already crazy busy with festivals like : Balaton, Electrisize, Neversea, Untold, Serbia Color Fest, etc
South America and Australia later this year, so 2019 looks really good!
I'm always working on myself, on getting better, pushing myself to work harder. Producing music it's definitely a big part of my future plans. Keep an eye on me!
Check latest music from Nusha below and be sure you follow her across all social networks not to miss updates and new music! 
VOTE for DJ Nusha at top100djanes.com!