You are here
Exclusive Interview with DJ BLUE IVY: "DJing has always been my number one passion"
DJ Kiki began developing her new extensive and multifaceted skills on the decks at the start of 2007. Specializing in a multitude of genres including Hip Hop, Old School, House, Electronic, Classic Rock, and Latin; She undertook dedicated training on the  turntables and quickly showed a natural flair that has been the catalyst to her success  and has since forged a career that has established her as one of the best female DJ's on the scene! 
  
Performing in several major cities across the US, DJ Kiki has brought a vivaciousness and extraordinary talent wherever her work has taken her. Her abilities stretch far beyond what is expected of even the most profile DJ acts in the industry, with Video DJ and Emcee skills that led themselves to versatile personality. She has an unmatched talent for sensing the changing moods and musical demands of each individual crowd, artistically blending original mixes and fusing old and new school hits  to tailor to each unique environment making her one of the most exciting performers around!
Want to know more? Read our exclusive interview with DJ KIKI below!
DJANEMAG: Undoubtedly, the most interesting aspect at the moment is rebranding! You've shared this news with your fans, but we need some exclusive facts, what is the reason of it and what changes are waiting for us?
KIKI: The main reason for rebranding is due to a new vision into my unique sound and a new outlook into my future plans. I wanted to portray a more vibrant and colorful brand that speaks to all of my fans, especially the younger audience.
Expect to see a new name, new logo, and new sound!
DJANEMAG: Who is the authority in the DJ world for you and with whom would you like to work? Create a new hit track or play b2b on one stage?
KIKI: The artists that I would love to work with most would be the Chainsmoker, Martin Garrix and Kygo.
It would be a dream come true to be able to play on stage with anyone of these guys!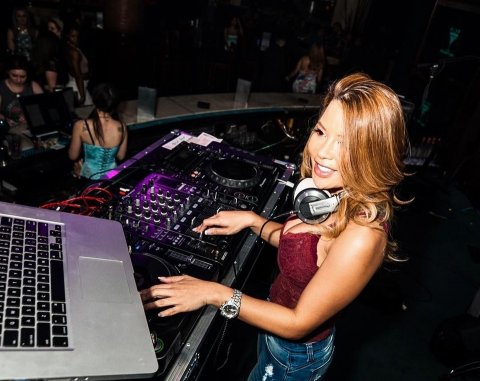 DJANEMAG: How would you define your own sound? Do you feel it's become more and more difficult to be unique in electronic music these days?
KIKI: I feel like I'm always trying to find my sound and like most artist, I'm constantly looking for something that's different and will catch peoples heart.
Absolutely! The music industry is very saturated these days with so many great artiest. It makes it very challenging to create a sound that's unique but I'm always trying to push the boundaries and think outside the box.
DJANEMAG: 'RUNAWAY' conquered the hearts of many. Soon you'll have a release of a new track! Tell us a bit more about it.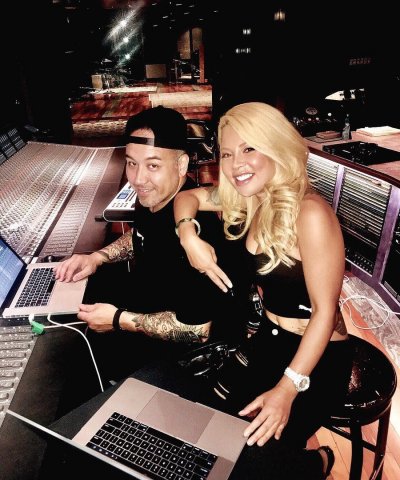 KIKI: I'm really happy with the feedbacks on my debut single 'RUNAWAY'! Thanks to all my fans out there!
My next single soon to be released by the end of September will be a collaboration with a few other producers, also featuring RUNAGROUNG, an amazing singer who's rapidly on the rise! The music style is going to be different from 'RUNAWAY' and it will surely grab peoples attention!
DJANEMAG: And how are your autumn gig plans shaping up? Busy already?
 
KIKI: I'm very exciting and looking forward to the next couple months! Lots to come. I already have several gigs line up for October along with my current residencies. I'm also scheduled to do a tour in Thailand for a couple weeks in November.
DJANEMAG: How do you prepare for a show? Can you describe this process? cause it's always very interesting to know! a person comes to club or festival and see a confident DJ shining like a star on the stage! but what is behind this? hours of preparation, nerves, soothing teas?))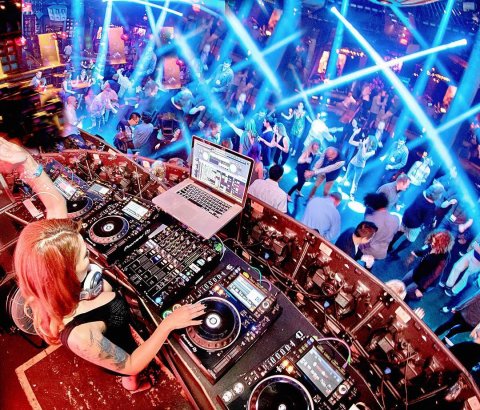 KIKI: Preparing for a show is definitely not an easy task. Every show is different and they all require different formats. Being nervous is normal for me but it helps to know that once I'm on stage, that feeling automatically goes away as soon that first song comes on and the audience is dancing and having a great time!
DJANEMAG: How do you usually feel when the party is over?
KIKI: A combination of excitement, happiness, proud, a sense of accomplishment and relief!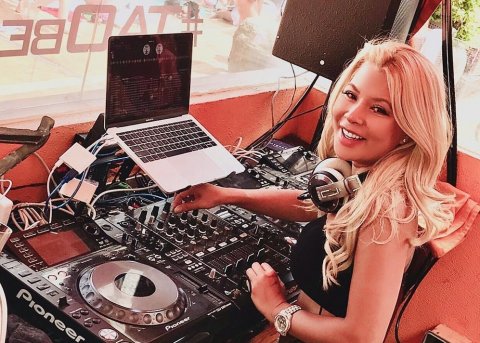 DJANEMAG: What is it about DJing, compared to, say, producing your own music, that makes it interesting for you?
 
KIKI: DJing has always been my number one passion. The feeling I get from being on stage, the ability to play all the great music that I love and the happiness that comes from the overall crowd response. Producing on the other hand gives me something that I can actually call my own. Making my own sound and being able to play my music on stay is such an amazing and indescribable feeling.
DJANEMAG: What is one track that never gets old for you no matter how many times you hear it?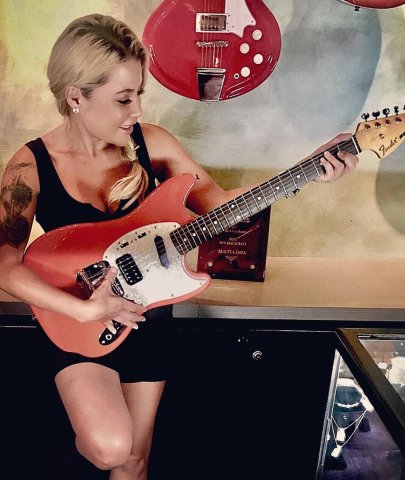 KIKI: That's a tough one since there are so many but if I had to pick just one, it would be 'Don't let me down' by the Chainsmoker (feat. Daya). I must have listened to that song a few hundred times just this month alone lol. That song really speaks to me in so many ways. I absolutely love the lyrics and production on that track.
DJANEMAG: Share the most ambitious plans for the future? What would you like to achieve in your DJ career?
KIKI: My future goals consist of doing tours in several major countries including Asia and Europe.
I'm looking to produce more tracks and hopefully have an album out within the next year or two and ultimately be performing at EDC and Ultra!
Enjoy Kiki's latest track 'RUNAWAY' and don't forget to show your love and VOTE for DJ KIKI at top100djanes.com!