You are here
DJANEMAG in a talk with Olga Ryazanova. Huge summer tour impressions & plans for future
Autumn came a couple of days ago, but we already miss summer! So DJANEMAG team decided to talk with one of the most touring DJ Olga Ryazanova about her summer, about performances, the best summer parties, work and rest. We found out that Olga had really incredibly rich in emotions and impressions summer, full of festivals and unforgettable parties. Want to know more? Read our exclusive interview below! 
DJANEMAG: The long hot summer comes to an end! Describe us the most memorable and exciting moments!
OLGA RYAZANOVA: During summer I have lots of Festivals, which are always great moments! But the moments that really stood out for me particularly were in two clubs. One in Italy with its famous party: 'Candy Land', and the other one in Portugal: the closing party of the summer season of 'Lick', which was a great night since it was a surprise for the people that we were gonna have one more night open. So those were really memorable moments!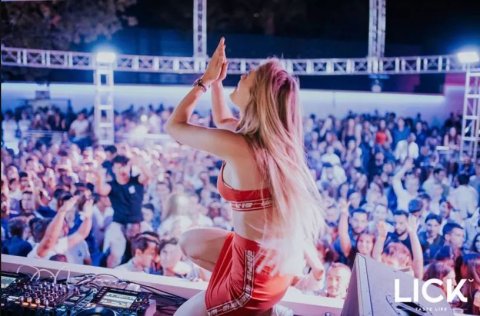 DJANEMAG: We know that you had a great tour during summer, how many performances did you have? Was it difficult to cope and did you have enough time for rest?
OLGA RYAZANOVA: Yes this summer was full of parties. I did around 40 gigs. Sometimes I make 2-3 shows on the same day. Sometimes it's not easy, but I always have so much fun that I forget that I need to sleep. And, anyway, during summer I find some time to go on mini holidays in Ibiza.
DJANEMAG: What party/festival was the brightest and most incredible?
OLGA RYAZANOVA: The biggest one was 'Candy land' with 8000 people.
DJANEMAG: It was always interesting how the DJane is getting ready to perform, how she chooses
music for the set and even her outfit!))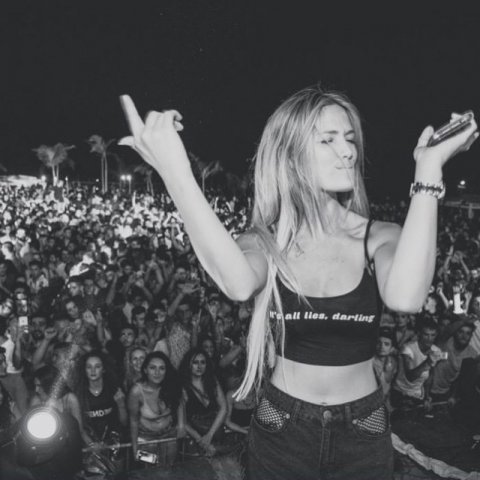 OLGA RYAZANOVA: I love music, so this part is really easy for me. I just always look for happy music. I love rock, I like trap, so I just play what I feel like, or what I would personally like to listen to at that moment and what's gonna make me dance. About the outfits, the most important thing for me is to feel free and comfortable, when you have natural good looks, anything you put on is gonna look well?
DJANEMAG: Imagine that you have a free summer month without performances and work, a real summer vacation! How would you spend it? Where would you go and what would you do?
OLGA RYAZANOVA: I all ready know my favourite place. I was there this summer and I'm sure that for me it's the best. I am just so in love with Ibiza, because there you can have beach time and you know you will never be bored. Everyday they have lots of great parties. It's just crazy when you must choose one or two per night...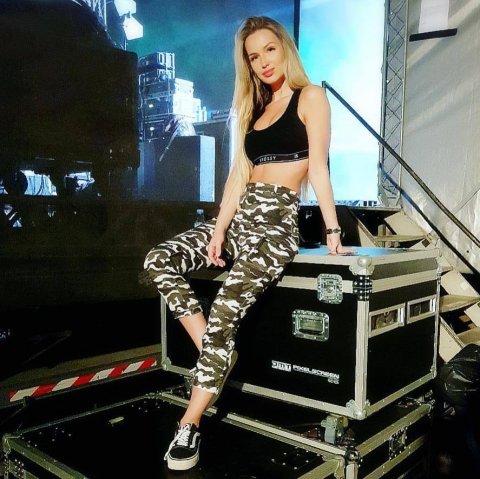 DJANEMAG: Behind you have a few new popular tracks and remixes, what waits us ahead?
OLGA RYAZANOVA: I already started working on my new track. I hope it will be ready by the end of September, beginning of October. Now when the summer is over, I'll have more time to work in music production. It's the best feeling when you play your song and people listen to it for the first time and they love it.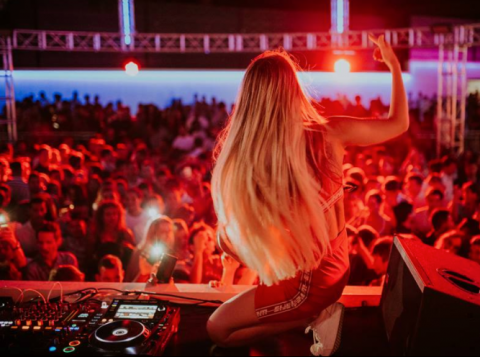 Don't forget to VOTE for amazing DJ Olga Ryazanova at top100djanes.com!