You are here
Brooklyn announced her summer tour dates
Dear friends, Brooklyn shared her tour dates for June and July!
Want to know Where you can find the Australian DJ over the next 2 month, check her tour dates below: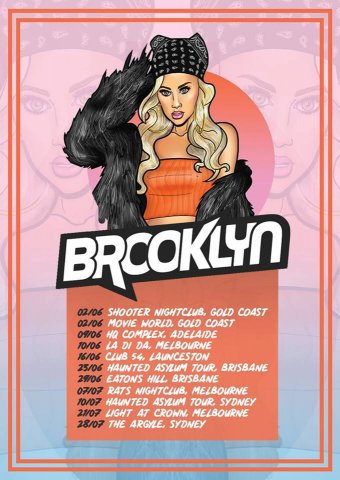 Dear DJanes, we are always happy when you send us news you want to share using djanemag.com and especially we appreciate when you ADD your information on djanemag.com (news, music releases, videos, events, etc.) using your personal account on the site! 
Best news are always transferred by our editors to the main page with their further promotion in all official social networks. Best means when a DJ add not only photo or link, but add some information about the track or video or the event she going to perform at. *(only for registered users)