You are here
Breaking News! 2017 to be last ever Secret Garden party + first wave of lineup
SGP started as 500 friends gathering at the bottom of a garden. We have never exposed our guests to sponsorship, advertising, brand activations or VIP areas. We have never given PR companies or such free tickets for their celeb clients. Why? because we might be more than 500 now, but like the garden, the ethos remains the same. This is your party not anyone else's. 
With the following adapted code we hope to keep it that way: Decide your own life, don't let another person run or rule you. Behave honourably at all times and respect the local law and officials. 
Do not take advantage of someone who is in a vulnerable situation. Do not allow yourself to become a stupid drunk and set a bad example for the treatment of other Gardeners. 
Always respect nature; do not leave rubbish where you are playing. You are in a community, pitch in and help. Try to stay clean. If you haven't come to learn, come to teach. When traveling, take your trip respectfully, take no personal chances & cause no problems. Do not allow other Gardeners to harm anyone, expose all abusers to authorities. People who intentionally cause harm to others are the worst people to infest any society. Help all who are lost, and try to induce them to return home. Look after your fellow Gardeners whenever and wherever needed, you may need their help someday.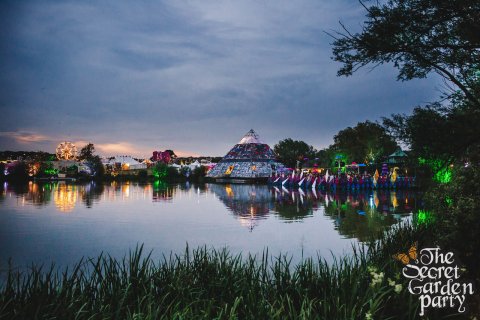 This is a Serious Party.
2017 to be last ever Secret Garden party! There was a lot of gossip around this news, and we've already written about this many times. Today we decided to publish the speech of the chief gardener so that everyone can ensure the authenticity of the news.
* Note from the Head Gardener * 
My dearest Gardeners, 
Whilst I have always known I was going to have to write this, it still feels strange. We have been on a long journey but I concede to the infamous phrase that 'All good things must come to an end', and so it is, I announce today that this summer will host the last Secret Garden Party as we all know it. 
I know some of you will be questioning, why now? And more importantly , why tell us now? I hope you don't find the timing Machiavellian, however there is never the perfect time to drop this bombshell, too early or too late and people are going to miss out and be disappointed. Hopefully we have struck the middle ground here. Secondly I'm sure you will have, by now, spotted that this is the punchline to this year's theme as it is ultimately going to be a huge celebration of the people who make the garden party: you. 
15 years ago I started out with a set of ideas as to what makes a good party and the most perfect venue for it. But with no set idea of what the destination was for this venture the 'festival' was, at that time, the perfect medium through which to explore these ideas. 
Much has changed since that first Garden Party, when there was nothing else like it in the UK: Facebook, YouTube and Twitter had yet to be invented and no one knew what a boutique festival was, let alone Glamping. 
Since then, with you always at the heart of it, The Garden Party has defined and redefined outdoor events in the UK; we have all done this together as a collective of truly independent outsiders. 
I have never compromised our principles and I never will. SGP has always been a beacon of what you can do within those terms and, as imitation (being the sincerest form of flattery) proves, it has set the bar for everyone else going forward. 
But it is exactly because of those principles, and the love for all of you who have made The Garden Party what it is, that I am committing this senseless act of beauty. 
What better way to honour the love that has been given to this project and wholly demonstrate this principle, than going out with a bang. 
This isn't some principled self-immolation: this is opening it up for new forms in the future. So this summer will be the almighty send-off that The Garden Party deserves and whilst that is going to cause some tears to be shed, think of it more as 'Dylan goes electric' than our Altamont. 
So watch this space for the phoenix rising from the ashes... 
Because after all you can't be avant-garde from within an institution and lest we forget: the frontier always moves. 
Come join us for the finale! Tickets are on sale HERE 
As ever with Peace, Love and Tree Hugging Hippy Shit, 
Your Head Gardener 
Join us for our last hurrah! Tickets are on sale HERE
Lineup at the moment looks like this:
METRONOMY CRYSTAL FIGHTERS TOOTS & THE MAYTALS /WILD BEASTS / PEACHES / RAY BLK / HONNE / JAGWAR MA / JEREMY LOOPS / REJJIE SNOW / TOM MISCH / KATE NASH / AKALA / JORJA SMITH / FICKLE FRIENDS / BONZAI / THE MOONLANDINGZ / DEAP VALLY / ALL THEM WITCHES / JAIN / PUMAROSA / ZAK ABEL / WILL JOSEPH COOK / TOM GRENNAN / MABEL / ETTA BOND / BE CHARLOTTE / TOOTHLESS / NORTH DOWNS / LET'S EAT GRANDMA / SERAMIC / CHARLOTTE OC / LAUREL / ANTEROS / AINE CAHILL /COSMO SHELDRAKE / MONT JAKE