You are here
The Black Madonna revealed as the next XOYO resident
DJANEMAG strongly recommends XOYO club in London, the UK. For all Londoners and city guests it will be an excellent chance to feel the city and enjoy perfect music.
London hotspot XOYO has confirmed The Black Madonna will be the next quarterly resident.
Beginning in April, The Black Madonna, real name Marea Stamper, will play every Friday at XOYO till the end of June 2017. For each gig she'll invite some of her closest peers to join her by the decks, with line-ups set to be announced in the coming months.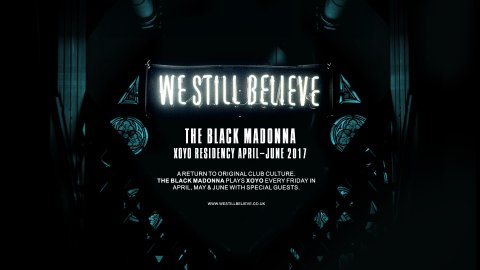 When discussing the new residency, Stamper expresses how excited she is to grace one of London's top venues: "There is no place like London and no club like XOYO. In my travels, I felt an immediate connection with the people of this city and the dancers in this club.
"It was a tremendous honor to meet you all as a guest, but it will be a phenomenal ride to get to know you as a resident. I can't wait to share this adventure with all of you. We still believe."