You are here
Exclusive Interview with special guest from Canada - Sophia Shy
SOPHIA SHY is a spectacular female DJ/producer and Singer /Songwriter, to hit the Canadian scene! If you've ever heard her live, you'll know she is an original DJ that takes the most forbidden and unconventional to make it work while shinning on stage. A definite crowd favorite that wins over and over again. Sophia Shy is digging deep into the Electronic dance Music scene as she begins producing Electro/Progressive House tracks. She started out as a singer songwriter and is no stranger to the studio recording booth, working side by side early on her career with big names in the industry such as Seven Aurelius, 12 time hit producer, Grammy award winner, along with Ashton price coming from Sony Record Canada. Her vocal tracks are available for preview on soundcloud. 
Sophia is spinning some of the most elaborate Progressive and Electro House tracks in the world. Capturing a touch of classic here and there, she loves remixing live on the spot. And a few surprised genre's while keeping it in a fine balance between commercial and underground. Sophia's style isn't just about dropping on time, it's a creative zone where a playlist becomes a showcase performance mix, which is designed only for an audience that is anticipating for while raving and expecting to lose control. 
Sophia has now release DIAMONDS MIX SERIES podcast, free download monthly. Her live mash ups, live remixes of edm. filtered in with bass house, urban and popular tracks heard around the world. She is not locked in one genre but creating a show out of many. Don't loose an opportunity to listen to her music mixes (find link below).
Djanemag was very happy to have a talk with this fantastic women and today you will have a chance to learn a little bit more about Sophia Shy. All exclusive with DJANEMAG!
DJANEMAG: You are a Canadian DJ! But you have very exotic Asian appearance, what is your origin and where are you from? Why did you choose Canada to live or you was born here? 
SOPHIA SHY: Hi guys thanks for having me. I am Chinese decent and born Canadian right here in Ontario. I get that a lot. People always think Im mixed or something.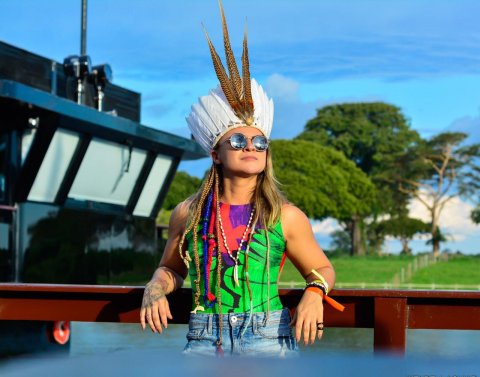 DJANEMAG: Tell me please, how do you begin with music and Djing? What kind of profession you dreamed to have, when you were a kid? 
SOPHIA SHY: I started singing and writing when I was 11. I trained vocally - professionally for 8 years or so with Ray Lyells.  I was inspired by the best of the 80's and 90's female vocalist… And up until 2 years ago I fell in love with DJing and and a year ago Producing.
DJANEMAG: Do you travel a lot? What countries or cities do you like most of all and why? Do you like to play in your native country? 
SOPHIA SHY: I'm in preparation to perform in new cities in the US- and hopefully play abroad. My favourite city would have to be New York. I like anything with water. I love NYC because that city is city of musical inspiration - it has great depth to all areas for the attraction in that city… and of course it never sleeps. Amazing vibe. I love performing here in Ontario, but there is much more of a welcome from a far. 
DJANEMAG: Do you think that «Dj world» is men's world? In your opinion is it harder for girl to become famous Dj? 
SOPHIA SHY: Initially it is a man's world, but its changing. The stigma is embedded somehow still as a brain wash, but its changing girls are exceptionally popular and we do well. 
DJANEMAG: What challenges have you faced being a female DJ and how did you overcome them? 
SOPHIA SHY: I think its less competition with other females strangely enough, and I've had guys give me a rough time… for whatever reason. I overcame tough love by staying vibrant lot the craft and my persona, and choosing wisely who I would work with. 
DJANEMAG: Could you describe your feelings when you play music? 
SOPHIA SHY: Euphoria… Adrenaline rush usually. Its another zone I love it. Music is a channel from the universe for sure given to us to express.
DJANEMAG: What are your biggest sources of inspiration when you are mixing or producing music? 
SOPHIA SHY: I like alot of dj/producers but I have about 20 top DJ's that I always buy from. And these guys have a branded sound that is always produced in good branding sound- taste and it never sounds old. Other than all genres of Electronic music, I love US sound VS Europe sound. SHOWTEK, BORGEOUS, DJ SKT, KRY WOLF, HARDWELL, - etc.. such a large stretch that I even have tracks- sub genres that are ancient that I become inspired from. Green Velvet, Arman Van Helden… all that old stuff is where it started. 
DJANEMAG: Is there any female Dj you admire and want to play with? Is there any female Dj among your close friends? 
SOPHIA SHY: I think in the future should I launch my EDM event/festival I'd like to do a tribute LADIES FIRST- myself, Eva Shaw, Helena, Juicy M etc… Even a few local ones that are so talented and hot. Im definitely up for continuing to define the movement for female djs. 
DJANEMAG: Can you share your dreams and plans for future concerning Djing? What would you like to achieve? 
SOPHIA SHY: As for the future, Im about locking down creative content and music - performance. Hopefully it will begin as an entrepreneur approach instead of sitting around waiting for others to pave your way. And perform abroad. Im shifting into producing new sounds this fall, so it should be fun.