You are here
Facebook is testing "the downvote" button
Facebook has been one of the leading social media platforms which have managed to engage its heavy active user base. One of the most anticipated features on Facebook was the dislike button, which the company does not see fit to add in the platform due to various reasons. However, the company is testing a similar downvote button but still does not like to call it the dislike button. 
The social media giant is testing the new downvote button with 2.5 percent of the population. The downvote button will be an alternative for the company because launching a like button would have raised several eyebrows. Here's what Facebook has to say about it:
When tapped, the downvote button hides a comment, and gives users additional reporting options like "Offensive", "Misleading", and "Off Topic". Those could help Facebook figure out if the comment is objectionable, a form of "fake news", or just irrelevant.
However, the downvote button is not a direct alternative to the dislike button that you can apply to any post. Rather, if you 're part of the test, the option will be available for posts on pages. The company shares that a dislike button would create a negative culture on the platform, which is true to some extent. In addition to this, the company also stressed on the fact that a downvote is a helpful tool which will allow posts to stay neutral.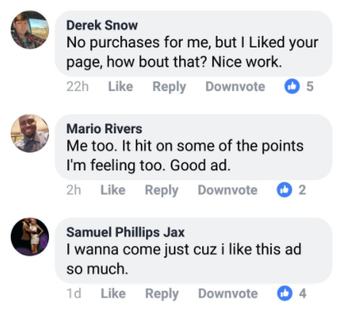 A Facebook spokesperson tells TechCrunch Facebook that the motivation behind the downvote button is to create a lightweight way for people to provide a signal to Facebook that a comment is inappropriate, uncivil, or misleading.
Share you thoughts in comments concerning this update! 
Source: BBC news